by Albert Fontenot
January 10, 2015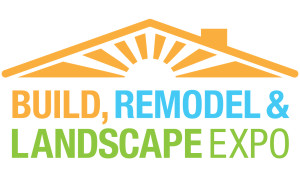 One of the biggest challenges you face as an independent landlord is keeping up with the latest trends and innovations in the home improvement and maintenance industry. Like it or not, if you are going to "do-it-yourself", it behooves you to be aware of what everyone else is doing – across the country, elsewhere in the state, and especially, right here in Charleston.
"Why?" you might ask. After all, you're just a landlord. You're not a contractor.
There are a number of reasons.
First, if you know what the current trends in home improvement and decorating are, you will have a better idea about what your potential renters are going to want. If your rental property is freshly updated, you will be able to more easily attract a higher-caliber of renter, and you will also be able to charge more rent each month.
Secondly, if you are aware of the latest innovations in the home improvement/repair/maintenance field, you just might find the right products, services, and tools necessary to make those innovations begin working for YOUR benefit.
Thirdly, and probably most importantly, actually taking advantage of what is out there on the marketplace will often help you save your two most valuable and finite resources – time and money. If you are like most independent "do-it-yourself" landlords, your rental properties probably keep you pretty busy.
Speaking of time, that might be your excuse as to why you don't keep updated. Your properties DO keep you busy, so you don't have the luxury to continually browse the home improvement stores.
Luckily, there is a major event going on over the next two weekends here in the Charleston area that will allow you to check out what is new and fresh and home maintenance and repair sector, all in one place. For a busy yet interested landlord, this is "the place to be".
Now in its 15th year, the 2015 Build, Remodel & Landscape Expo is here. This Friday and Saturday, January 10-11 and next weekend, January 16-18th, the Expo is being held at the Exhibit Building at the Exchange Park Fairgrounds in Ladson.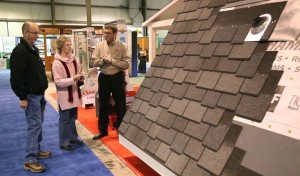 With just a short drive, you will be able to personally interact with some of the best design professionals, builders, contractors, and remodelers in the area. It is the perfect opportunity for you to connect with hundreds of different exhibitors, check out the newest products, learn of the hottest trends, and discover thousands of new ideas for your rental properties.
This is an entertaining and educational annual event that is well worth your time. For these two overwhelming weekends, you will be able to find displays and exhibits of nearly every product or service that you can imagine, and some that you never thought of.
More importantly, you will have the chance to personally meet and talk to respected local experts in the home building and remodeling industry, ask questions, and received invaluable advice that will help you finish your next remodeling or repair project easier, faster, and better than ever before.
You'll also be able to learn firsthand about the latest local and state-wide trends in design and decorating, the newest product and tool innovations, helpful maintenance and repair tips, and so very much more.
Whether you want to know about the best ways to remodel a bathroom or kitchen, flooring, roofing, energy efficiency, security, insulation, replacement windows, painting, concrete, or any other section of the home, you will find a representative product and qualified expert here.
As in years past, there will also be demonstrations of many of the products, as well as seminars from recognized authorities and celebrities within the home improvement and remodeling industry. This is an excellent opportunity for you to be able to network and make professional contacts that you will be able to call upon throughout the year whenever you have upcoming projects.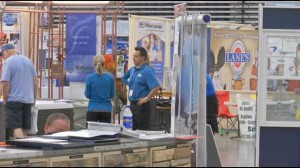 Unlike most home improvement shows, the Expo will also have landscaping professionals here. You will be able to see the newest lawn care products, landscaping tools and equipment, and have the opportunity to learn about the newest strategies and challenges for the coming year.
There is one caveat – you will be bombarded by so much new and exciting information here that your brain will actually get full, and you will never remember everything that you see. It's probably a good idea if you bring a notebook to write down the ideas and products that pique your interest. Do yourself a favor and be prepared to learn something.
If you enjoy the handyman aspect of your life as an independent do-it-yourself landlord, then you will be like a kid in a candy store when you go to this Expo. There will be times these next two weekends when you see a new tool or product and actually save yourself, "Wow, that's a good idea."
If on the other hand, you don't particularly like the chores of maintenance, repair, and upkeep of your rental properties, then you are sure to find some labor-saving and time-saving tips, tools, and strategies that will make your life as a landlord that much easier.
Home improvement shows and expositions like this are great ways to learn a lot of helpful information that you can really use as a landlord while at the same time having some fun. The 2015 Build, Remodel & Landscape Expo is one of the largest shows in the Charleston area, so it is worth making the investment in time to go window shopping for new windows.