By Albert Fontenot
April 7, 2015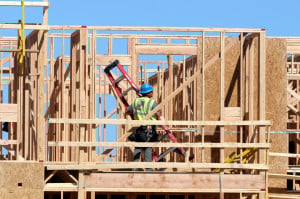 Right now, there are more new apartment units under construction in the area than ever before, and rent prices and vacancy rates in the Charleston rental market are already beginning to be affected.
According to a recent article in the Post and Courier, the region's current vacancy rate is 6.7% and is expected to remain near or slightly above that level throughout 2015.
Stephanie McCleskey, Vice-President of Research at apartment market research firm Axiometrics says, "The rapid growth of 2014 has continued into 2015, and is the result of many factors. We are seeing solid job growth, single-family homes are becoming less affordable, and, of course, the trend of people choosing to rent instead of buy continues."
With an average rental price per unit of $976, the Charleston rental market is the third-highest in the Southeast, trailing only Tallahassee and Orlando, both in Florida. The lowest rental rate in the Southeast region is in Greensboro, North Carolina.
Across the whole North Charleston and Charleston rental market, the average annual effective rent increased by 6% during the first quarter of 2015. That compares very favorably to the national average, which rose 4.9% during the same period, and 4.7% during 4Q 2014.
Currently, approximately 3700 apartment units are being built in the Charleston rental market, and many more are still in the proposal and planning stages.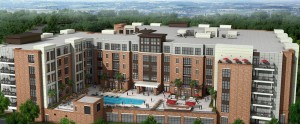 For example, 930 NoMo, a 430-unit student apartment complex on the Charleston Peninsula is expected to open in just a few months. Courier Square, and $85 million mixed-use development in downtown Charleston goes before the Board of architectural review on Wednesday to seek final approval. The project would include 226 apartments totaling 215,000 square feet of residential space.
At this time last year, Catherine Hontz, the Senior Market Sales Manager for ApartmentGuide.com, was very optimistic about the Charleston rental market, saying, "Charleston is a hotbed of activity. The numbers are staggering compared to the rest of the state and nation for job growth, which is pretty cool."
Those sentiments about the Charleston rental market were echoed by the company's Senior Regional Sales Director, Wendy Dorchester, who opined, "Charleston is a grand coastal city. I just love the fact that Boeing decided to move across the country and open a second location here. We're so close to Atlanta and Charlotte, but it's on the coast, and it's so beautiful here. It's wonderful to see our city grow."
Since North Charleston was chosen as the assembly and delivery point for the Boeing 787 Dreamliner, the economic impact has been both positive and tremendous.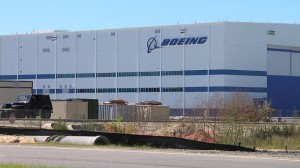 Over the past three years, the wages of union-eligible workers at Boeing South Carolina have increased by 18.9% and are the highest in the Charleston region, according to the Bureau of Labor Statistics. In fact, the average wage is comparable to that of workers at Boeing's other Dreamliner plant in Everett, Washington, even though the Seattle metropolitan area has a cost of living that is almost 30% higher, according to the American Chamber of Commerce Research Association.
Due in part to Boeing's presence, North Charleston is the eight-best place to start a business in South Carolina, according to NerdWallet, a personal finance website. The effect has ripples, as other local communities are also on the list, including Charleston at #33.
North Charleston also is the #1 retail center in South Carolina, based on tax revenues, and #2 in the state in revenue per business.
Mayor Keith Sumney said, "We are proud to be considered one of the state's best places to start a business, and believe that North Charleston can compete with any other city in the country for economic development and growth… North Charleston is where businesses flourish." Mayor Sumney also lauded the city's "young, highly-skilled workforce".
So what does all this mean for an independent landlord just trying to compete in the Charleston rental market?
It means exactly that. It means that in the flourishing Charleston rental market, there is actual competition for the most highly-sought-after demographic of potential tenants. It means that now, more than ever, the advantage lies with landlords who can provide convenience, personal service, prime locations, upscale amenities, and immaculate properties that are fresh and modern in appearance.
For some landlords who have years of experience in the Charleston rental market, this may mean an extreme paradigm shift in their typical business mentality. Today's renters are not like those of a generation ago.
Taking into account the words of the experts in the Charleston rental market – "trend of people choosing to rent instead of buy"," hotbed of activity", and "young, highly-skilled workforce", the most desirable target demographic becomes apparent.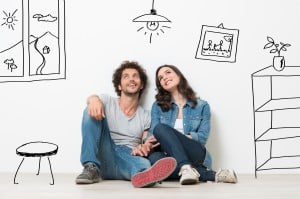 The traditional "American Dream" is to work hard and buy a home. However, home ownership among adults aged 18-34 is at an all-time low – 13.2%. Nationwide, the so-called "millennial generation" is saddled with over $1 trillion in student loan debt while dealing with an unemployment rate of more than 8%. But finances aren't the only reason why they're not buying – many Millennials actually prefer renting over purchasing.
For example, many of the most popular apartment complexes in the Charleston rental market consciously cater to Milennials by offering amenities that would come at a potentially-prohibitive cost if they were to become homeowners. Even more telling, these are amenities that are virtually unheard of in single-family residences.
It would behoove a forward-thinking independent landlord to keep that fact in mind whenever it comes time to remodel or renovate their property. An analysis of the amenities offered by the most-recently constructed apartment complexes could provide a wealth of information and inspiration.
Deborah Filce, President of the Institute of Housing Management, says, "Millennial tenants are a discerning group. They will be drawn to upgraded interior features, such as modern carpeting, hardwood flooring, and updated tile and plumbing features."
Other popular upgrades might include Energy Star appliances, larger capacity water heaters, energy-efficient windows, and the inclusion of a washer and dryer.
Of course, location always plays a part when a tenant chooses their next place to live. The most popular areas in the Charleston rental market offer an entire lifestyle to their residents. Tenants in these areas have convenient access to culture, nightlife, shopping, and fitness centers, all of which play important roles in their active lives.
Again, it would behoove a forward-thinking independent landlord to keep that fact in mind whenever it comes time to list an available property. The attractiveness of a particular property to today's tenants extends beyond the property itself. Prospective tenants want to know what else is nearby. The most successful landlords will be able to tell them.
One of the best ways to attract savvy, young renters is to develop a Facebook page for the property and to feature websites and Facebook addresses of other prominent businesses and attractions in the area.
Renters in the Millennial demographic also greatly value convenience. Their active lifestyles are important to them, and the less maintenance that they have to perform, the happier they are.
For example, apartment complexes don't require residents to mow the lawns or keep up with the landscaping, while the leases offered by most landlords with single-family residences put the burden for upkeep on the tenant. For a young professional on the go, that could actually be a deal-breaker.
This would mean that a forward-thinking independent landlord who wants to wants to attract the most desirable demographic of tenants and successfully compete with the corporate apartment complexes that are springing up everywhere in the Charleston rental market needs to provide personal services that are of value to that demographic.