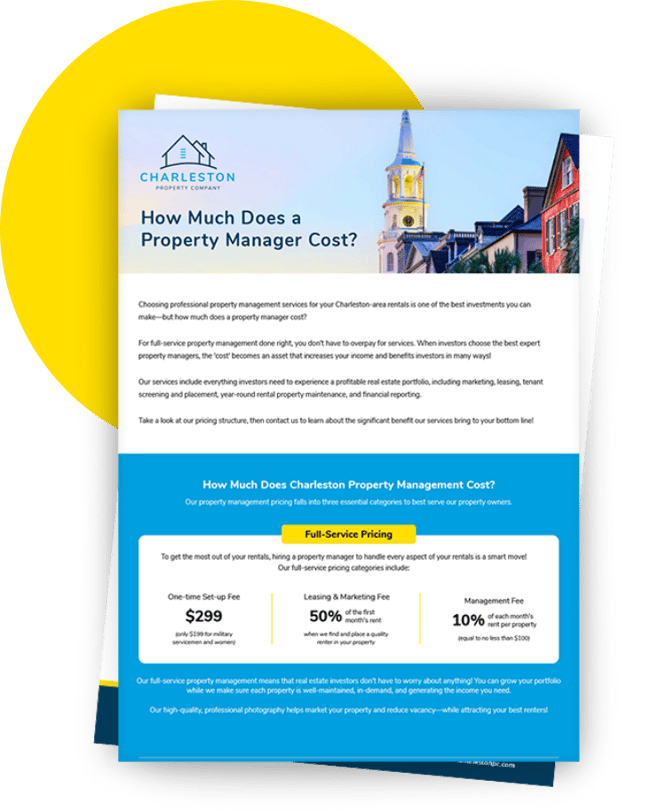 How Much Does a Property Management Cost?
Choosing professional property management services for your Charleston-area rentals is one of the best investments you can make, but how much does a property manager cost?
For full-service property management done right, you don't have to overpay for services. When investors choose the best expert property managers, the 'cost' becomes an asset that increases your income and benefits investors in many ways!
Our services include everything investors need to experience a profitable real estate portfolio, including marketing, leasing, tenant screening, and placement, year-round rental property maintenance, and financial reporting.
You can download a copy of our pricing here, we just need a name and an email address to send it to.