We Make Your Life Easier
Our best-in-class Charleston-area property management services help you leave the stress of real estate investment behind. We handle everything from property listings through inspections, so you have peace of mind that your portfolio provides maximum ROI.
They followed up with what they said, no long wait times. They also kept me informed of everything that was going on and needed. Friendly to work with. If others would use their system of renting or buying there would be alot less stress in the world. I will tell anyone looking to rent/lease to try them, they are worth the time to check out.
MYale
November, 20
Charleston Property Company offers a variety of options. The staff is courteous and professional. One can sense that they genuinely want to help.

Their tools and processes to transact with you are pretty slick. No waste of time here.

I highly recommend them.
Francois Rizzetto
April, 20
I called this morning because I needed information about how to apply for a property. Jazmín was amazing! She was kind and super patient with me. She took the time to guide me through their website and made sure to answer all my questions. That's something you can't find these days.
Sofi Giv
December, 20
I would recommend using CPM if you are considering renting a property. Abby and Maria are very helpful, pleasant, responsive, and professional. In my experience, it is a much more seamless process than renting directly from a property owner.
Grayson Sandy
October, 20
Abby, has been very professional and responsive! She helped our move in process to be less stressful.
She responded promptly to our questions and made sure our process was a pleasant one. Thank you, Abby for giving us 5 star service.
Dawn Hudson
November, 20
I'm really happy with this property management company. So many of my experiences renting in Charleston have been terrible but CPC has thankfully been the best. Their whole team has been easy to work with and they are really responsive. Any time I've needed something they're quick and helpful. Highly recommend.
Alexandra Spera
October, 20
30+
Our combined years of property management experience.
400+
The number of properties under our careful management.
A hands-off approach
Regain your free time with worry-free investing.
Our attention to detail is your asset
Tailored guidance to improve your property between tenants.
Staying ahead
of the times
We employ cutting-edge technology and inside industry knowledge to boost ROI.
Customer Satisfaction Initiative
Our customer satisfaction initiative means happier tenants and less vacancy.
Try Us Risk Free for 60 Days
Satisfaction Guaranteed or Your Money Back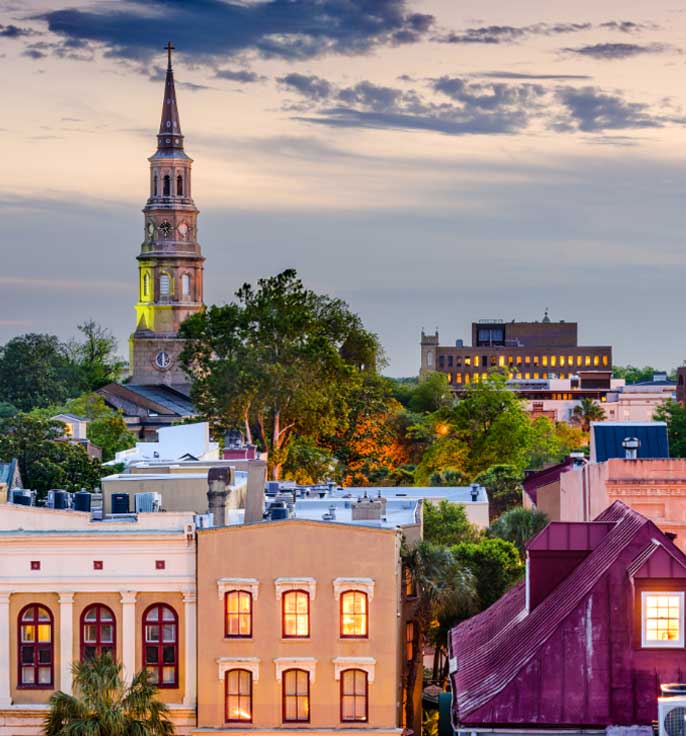 Our Property Management Services Are a Cut Above
We are a full-service property management company, and we know how to help care for your Charleston, SC investments—whether they happen to be multi-family rental properties or single-family homes.
As your trusted source in Charleston property management, we keep your long-term wealth at its peak by applying cutting-edge technology to your rentals and consistently delivering best-in-class customer service. From Mount Pleasant to James Island and everywhere in-between, the property owners we serve can expect nothing but the best: we treat your rental homes like our own!
When it comes to choosing a Charleston property manager, don't settle for anything less than the top-notch professionals at Charleston Property Company.
Ready to Take the Next Step?
Help us get to know your needs as an investor.
Speak with an expert member of our team.
Select which property management services you need.
Let us handle every element of your rental property.
The Charleston Property
Company Blog
Read our blog to learn more about being a successful investment property owner.
Want to Improve Your Rental Property Income?
Send us your email address and we'll send you insights on how to do just that!
Walterboro

Edisto Beach

St. George

Santee

Manning

St. Stephen