Property Management Services in Daniel Island, SC
If you own any investment properties in Daniel Island, SC, you recognize the tremendous opportunities within this community. Its southern charm, gorgeous land, and proximity to Charleston's Historic District make this island an ideal place to bring in steady cash flow.
When operating rental properties in the area, a local property management company will ensure you don't have to do any of the heavy lifting to generate the revenue you need!
Ready to Take the Next Step?
What It's Like to Work With a Property Management Company
Sit back and take a break while a professional company delivering property management services takes the load off your hands.
The best property managers handle everything for investors, including:
Rent collection
Property maintenance and evaluations
Marketing and advertising for rentals
Tenant screening, placement, and management
Lease agreements
Legal issues (like eviction)
Financial management and reporting
You will no longer need to worry about hiring a bookkeeper to handle your financial issues or contracting out for maintenance work! Instead, a Daniel Island property management company is the best way to immediately gain the knowledge and resources you need to succeed in managing investment properties.
The Benefits of Professional Property Management Services
Reap the financial benefits of truly passive income when you connect with Charleston Property Company. Our team of professionals ensures you get the most out of your investment through all the services mentioned above!
When choosing expert property management services in Daniel Island, SC, property owners benefit from better tenants, ideal rental rates, well-maintained properties that improve property value, and more revenue.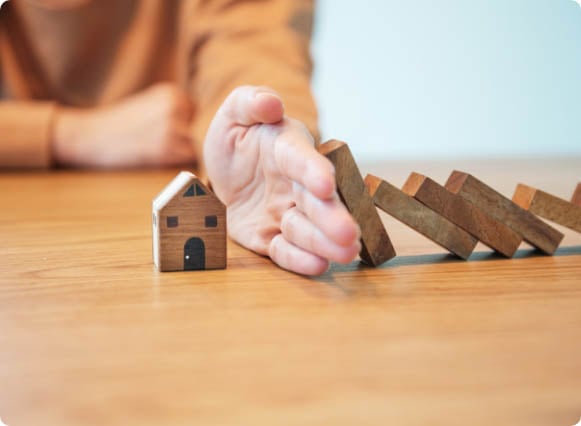 Take the First Step Towards Success
There's no better time than the present to bring on the help of a property management company in the Daniel Island area. We operate as a full-service property management company, which means we take care of every aspect of operating your investment properties to help you reach your goals.
Reach out to Charleston Property Company to learn more about our services!
A hands-off approach
Regain your free time with worry-free investing.
Our attention to detail is your asset
Tailored guidance can improve your property between tenants.
Staying ahead of the times
Applying cutting-edge technology and up-to-date industry knowledge help boost your ROI.
Customer Satisfaction
Our customer satisfaction initiative means happier tenants and less vacancy.
"Hi, Charleston Property Co has been managing my Ladson condo since 2014. They do a great job at getting tenants in who are financially responsible and respectful of the property."
Clare Miller
Try Us Risk Free for 60 Days
Satisfaction Guaranteed or Your Money Back