Get the Most Out of Your Property Investment With a Georgetown, SC, Property Manager
Georgetown, South Carolina, is a charming city with a rich history, located just a short distance from the Charleston metro area. Beloved for its charming, quiet streets and abundance of local businesses, this town is as much a draw for locals as it is for tourists.
Investing in a rental property here is an excellent opportunity to take advantage of retirees looking to downsize, families hoping to move to a quiet, family-friendly area, and singles hoping to move out of the city.
If you are thinking about venturing into property investment in Georgetown, SC, you should be ready to handle all the management responsibilities. This arrangement may seem easier on paper—until you start receiving calls to attend to urgent repairs in the middle of the night.
Hiring a property management company serving the Georgetown area is the best way to get the most out of your investment properties (while someone else does the work)! Here's how the Charleston Property Company experts help investors overcome common challenges to boost revenue.
Ready to Take the Next Step?
Common Challenges Property Owners Face
Whether you own a single unit or an entire portfolio in Georgetown, there are a few common challenges that all property owners face.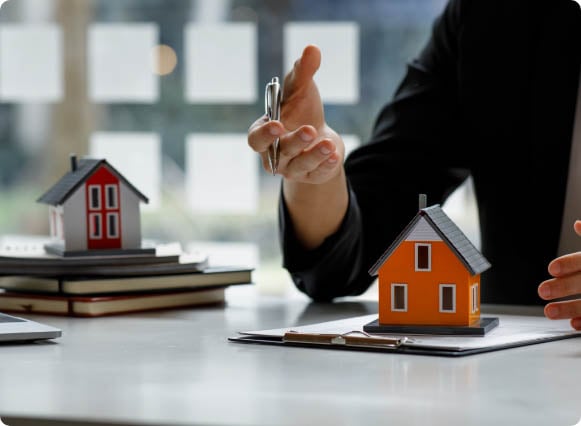 Seasonal Maintenance
Keeping up with seasonal maintenance tasks year-round helps keep your rental homes in excellent condition.
For instance, cleaning the gutters and inspecting the roof once or twice a year helps keep your residents. Rental property owners need to service the HVAC units before the weather heats up. In the case of chipping exterior paint, you will have to spruce it up with fresh paint to keep up the curb appeal. Finally, ensure all doors and window locks function correctly to prevent burglaries throughout the year.
A property manager handles all these tasks (and more) throughout the year!
Emergency Maintenance
Aside from routine maintenance, things can go wrong when you least expect them.
While the Georgetown, SC, area enjoys mostly mild winters, heaters may go out when temperatures drop, or pipes may freeze and burst without warning. These issues require immediate attention, or else you risk losing renters. Attending to these tasks also protects your property from extensive damage and safeguards your renters' warrant of habitation.
With professional property management services, you don't have to worry about these issues. They take care of everything.
Property Turnover
When one renter moves out, it's time to get the property ready for the next resident. Some common make-ready tasks include:
Carpet cleaning
Property damage from residents
Professional cleaning
Painting touch-ups
Wear and tear repairs
Property managers know what to do and have a checklist ready to move quickly through the make-ready steps and reduce downtime for your properties.
The Importance of Performing Routine Maintenance on Your Property
As a property investor in Georgetown, good maintenance services are essential for your property for a number of reasons.
It Safeguards Your Property's Condition
Typically, a building undergoes natural wear and tear over time. This is especially true in the heat and humidity we experience here in Georgetown, SC.
However, routine maintenance helps reduce the wear and tear on your rental homes to keep them in excellent condition.
It Saves You Cash
Proactive maintenance plays a significant part in saving you from overspending on costly repairs. In addition, regular evaluations by a Charleston property management company serving the Georgetown area will help you reduce the potential for significant repairs.
It Makes Your Property Energy Efficient
When your property is in disrepair, there is a greater chance of cold or hot air getting in through old or damaged window frames. A building in such a condition isn't energy-efficient.
You might receive calls from your renters due to a sudden increase in heating costs when temperatures drop, reflecting on their monthly bills. However, if you hire professionals to manage your property, they will ensure your property is kept in good repair to help it to be as energy-efficient as possible.
It Ensures a Level of Care for Your Residents
If your rental units are in poor condition, they may pose serious risks to the renters. Rental homes in poor condition can lead to resident injuries and lawsuits.
However, you can avoid such costly scenarios by hiring property management services to keep properties in safe condition. In addition, renters in well-maintained units feel that their landlords care about their well-being and are more likely to extend their leases.
It Adds Value to Your Property
A well-maintained building helps boost the property's value. When it's time to sell a property, a well-maintained home can generate better sale prices and sell more quickly than a home that's gone without consistent maintenance.
The Benefits of Outsourcing Maintenance Services
Keeping properties in excellent condition is a lot of work! By outsourcing your Georgetown, SC, maintenance services to Charleston Property Company, property owners experience several benefits that ultimately lead to more revenue.
Regular Inspections
We regularly inspect your internal and external property's condition for any maintenance needs. We do this when a renter moves in and also schedule assessments quarterly. During these property evaluations, we can identify areas that need repairs or maintenance, and we also give residents a chance to discuss any issues.
In addition to inspections scheduled with tenants, we conduct frequent drive-by inspections to observe a property without going inside. Our professionals can spot issues that need urgent attention, such as the presence of pests, blocked gutters, and more.
Access to Skilled Resources for Repairs and Maintenance
As a property investor, you should be ready to address repairs whenever they come up. However, getting the right person to do the job can be challenging, especially if you are a new investor.
Charleston Property Company has developed relationships with reputable, licensed, and certified repair companies and personnel to serve rental properties throughout Georgetown.
Cost Saving Opportunities
Some property investors assume that outsourcing property management services are costly, but in most cases, owners save money! Our professionals spot potential repairs early to help keep your budget in order.
Working with property management experts also helps reduce your costs for maintenance services. Property owners pay reduced prices for quick and quality work compared to hiring contractors on their own.
Choose Professional Property Management and Maintenance with Charleston Property Company
Routine maintenance is an integral part of caring for your Georgetown, SC, property. It keeps your investment in excellent condition and attracts the ideal renters while also increasing your property's value.
While these tasks may burden property owners, you can always rely on our property management experts to get the most out of your properties! Reach out to Charleston Property Company to learn more about our approach to maintenance and property management services.
A hands-off approach
Regain your free time with worry-free investing.
Our attention to detail is your asset
Tailored guidance can improve your property between tenants.
Staying ahead of the times
Applying cutting-edge technology and up-to-date industry knowledge help boost your ROI.
Customer Satisfaction
Our customer satisfaction initiative means happier tenants and less vacancy.
"Hi, Charleston Property Co has been managing my Ladson condo since 2014. They do a great job at getting tenants in who are financially responsible and respectful of the property."
Clare Miller
Try Us Risk Free for 60 Days
Satisfaction Guaranteed or Your Money Back