Georgetown, South Carolina is a charming city with a rich history, located just a short distance from the Charleston metro area. Beloved for its charming, quiet streets and abundance of local businesses, this town is as much a draw for locals as it is for tourists. Investing in a rental property here is a great chance to take advantage of retirees looking to downsize, families hoping to move to a quiet, family-friendly area, and singles hoping to move out of the city.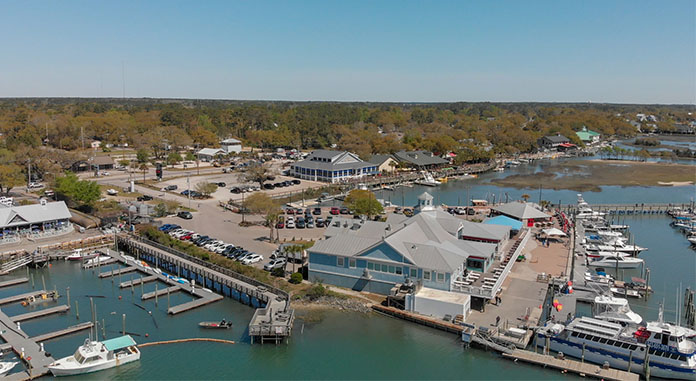 If you are thinking about venturing into property investment in Georgetown, you should be ready to handle all the management responsibilities. This arrangement may seem easier on paper—until you start receiving calls to attend to urgent repairs in the middle of the night. As a first-time property owner without any prior experience in handling such situations, it might seem challenging. The situation is often worse if you choose not to work with a management company. You might even end up giving up on the investment within a year.
Luckily you can avoid such hassles by hiring Charleston Property Company, a competent property management company serving Georgetown. We will take care of everything to ensure the success of your investment.
Common Challenges Property Owners Face
Whether you own a single unit or an entire portfolio in Georgetown, there are a few common challenges that all property owners face.
Seasonal Maintenance
You will always have some seasonal maintenance tasks to do all year round. For instance, you will clean the gutters and inspect the roof to keep your residents dry. You also need to service the HVAC units before the weather heats up. In the case of chipping exterior paint, you will have to spruce it up with fresh paint to keep up the curb appeal. Don't forget ensuring all doors and window locks function correctly to prevent burglaries throughout the year.
Emergency Maintenance
You will attend to some maintenance issues when you least expect them. While Georgetown enjoys mostly mild winters, when temperatures drop, heaters may go out or pipes may freeze and burst without warning. These issues require immediate attention, or else you risk losing renters. Attending to these tasks also protects your property from extensive damage and safeguards your renters' warrant of habitation.
Property Turnover
Whenever one renter moves out, you have to make the property ready for the next resident. The expenses for this maintenance may vary depending on what is needed. Some common make-ready tasks include:
Carpet cleaning
Property damage from residents
Professional cleaning
Painting touch-ups
Wear and tear repairs
Routine Preventative Maintenance
As a property owner, you must schedule diagnostic repairs and preventative maintenance within your already busy schedule. When you hire a property management company, they will screen and select vendors who will schedule regular assessments. This way, your properties are cared for year-round, no matter how busy you get.
Importance of Performing Routine Maintenance in Your Property
As a property investor in Georgetown, maintenance services are essential for your property for a number of reasons.
It Safeguards Your Property's Condition
Typically, a building undergoes natural wear and tear over time. This is especially true in the heat and humidity that George However, a property maintenance company will prevent it from getting to a state of disrepair due to physical decay.
It Saves You Cash
Proactive maintenance plays a significant part in saving you from overspending on costly repairs. Regular evaluations by a Charleston Property Management Company will help you plan for the future and predict any potential repair costs.
It Makes Your Property Energy Efficient
When your property is in disrepair, there is a greater chance of cold or hot air getting in through old or damaged windows and roo frames. A building in such condition isn't as energy-efficient. You might receive constant calls from your renters due to a sudden increase in heating costs when temperatures drop, reflecting on their monthly bills. If you hire professionals to manage your property, they will ensure your property is kept in good repair to help it to be as energy-efficient as possible.
It Ensures a Level of Care for Your Residents
If your rental units are in poor condition, they may pose serious risks to the renters. If left unattended, you may have to deal with dangerous incidents that can lead to lawsuits. However, you can avoid such costly scenarios by hiring property management services. When you rely on professionals who have been in the industry for long enough, they will quickly identify potential damage before it becomes a danger to your renters.
It Adds Value to Your Property
A well-maintained building is pleasing to the eyes both in the external and internal areas. It can also help to boost retention rates. Renters in well-maintained units feel that their landlords care about their well-being, and are more likely to extend their lease periods. Also, it will attract prospective buyers who are ready to pay the right price whenever you need to sell. If it's less maintained, you will fetch less than your set price since buyers will have to spend more money making adjustments.
Benefits of Outsourcing Maintenance Services
By outsourcing your Georgetown maintenance services, you will benefit from the following:
Regular Inspections
We make regular inspections on your internal and external property's condition for any maintenance needs. We do this when a renter moves in, and also schedule assessments quarterly. While we're at it, we always notify the renter per the lease agreement. Thanks to our experience, we can identify areas that need repairs or maintenance, but we also give residents a chance to discuss any issues.
We carry out frequent drive-in inspections where we stop by the unit to observe its external conditions. Our professionals can spot issues that need urgent attention, such as the presence of pests, blocked gutters, and more. When a renter moves out, we also carry out an inspection to identify any damage they may have done. It also the perfect time to identify normal wear and tear, among other repairs that need to be addressed before another resident comes in. This way, there will be very minimal complaints from new renters, and you have a chance to ask for a higher price.
Provision of Certified Handy Persons
As a property investor, you should be ready to address repairs whenever they come up. However, getting the right person to do the job can be challenging, especially if you are a new investor. Again, even seasoned property owners may not have a formidable relationship with a handyman.
We have developed a great relationship with many experts from the many rental properties we manage around Georgetown. Therefore, it's easier to find certified and licensed persons to do the repairs on your property, and we take time to inspect the repairs. You will also pay reduced prices, and the handyman will be ready to prioritize the repairs on your property the next time you need assistance.
Higher Property Value
Note that maintenance of your property plays a significant role in how much you can sell it for, should you choose to do so later on. At the same time, it also allows the chance to increase your rent charges as the market allows.
When you outsource our services, you can rest easy knowing we will take care of everything, and you can expect more passive income in the long run. In case of any necessary upgrades, we are always willing to suggest the best options to boost your property's value. We will also make sure your property is at par with others in the surrounding area so your vacancies can fetch the most profit possible.
Cost Saving Opportunities
Some property investors assume that outsourcing property management services are costly, but it's an investment in the future. When you manage the property by yourself, you will mostly spend heavily on unexpected repair and maintenance that you never anticipated. Our professionals will spot potential repairs early, and they will help keep your budget in order.
Key Takeaway
Routine maintenance is an integral part of caring for your Georgetown property. It keeps your investment in perfect condition and attracts the ideal renters while also increasing your property's value. While these tasks may burden property owners, you can always rely on Georgetown property management services to achieve the best out of your investment.
Areas We Serve
As experts in property management, we proudly serve a variety of communities along South Carolina's coast.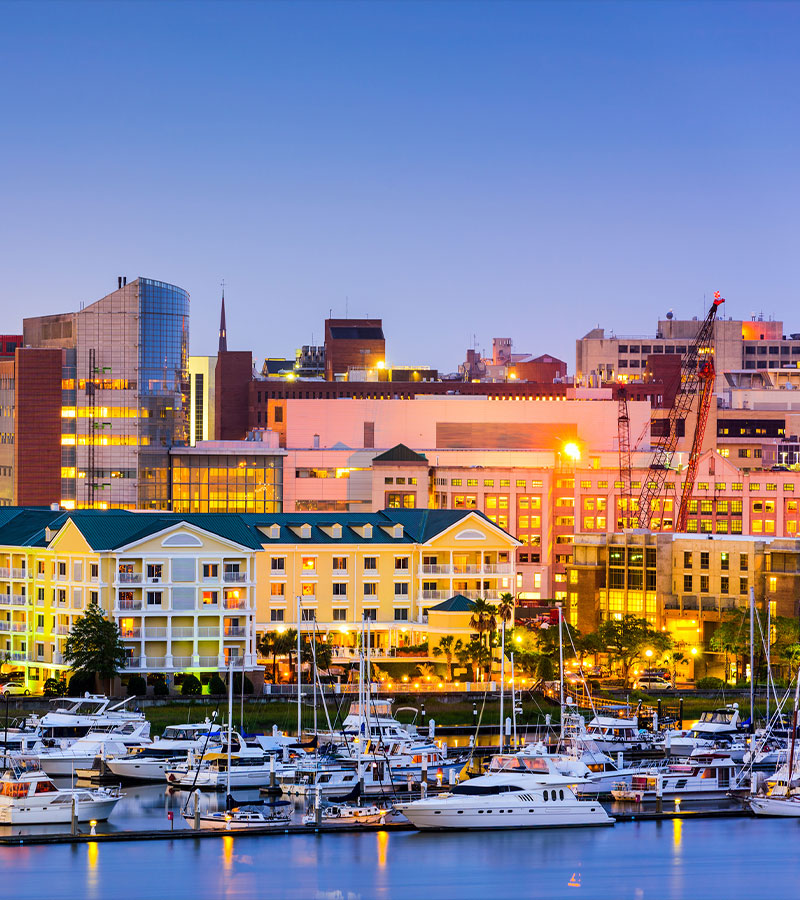 Our Property Management Services Are a Cut Above
We are a full-service property management company, and we know how to help care for your South Carolina investments--whether they happen to be a multi-family rental property or single family homes.

As your South Carolina property managers, we keep your long-term wealth at its peak by applying cutting-edge technology to your rentals and consistently delivering best-in-class customer service. From Beaufort, to Charleston, to Georgetown and everywhere in between, the property owners we serve can expect nothing but the best.

We care about the South Carolina residents we serve, too! If you're looking for your next rental home, look no further than Charleston Property Company. Take advantage of our dedicated tenant placement services to make finding your next home-sweet-home a breeze!

When it comes to the kind of property management coastal South Carolina has to offer, don't settle for anything less than top-notch property care in one of the state's most beautiful areas!
Try Us Risk Free for 60 Days
Satisfaction Guaranteed or Your Money Back
They followed up with what they said, no long wait times. They also kept me informed of everything that was going on and needed. Friendly to work with. If others would use their system of renting or buying there would be alot less stress in the world. I will tell anyone looking to rent/lease to try them, they are worth the time to check out.
MYale
November, 20
Charleston Property Company offers a variety of options. The staff is courteous and professional. One can sense that they genuinely want to help.

Their tools and processes to transact with you are pretty slick. No waste of time here.

I highly recommend them.
Francois Rizzetto
April, 20
I called this morning because I needed information about how to apply for a property. Jazmín was amazing! She was kind and super patient with me. She took the time to guide me through their website and made sure to answer all my questions. That's something you can't find these days.
Sofi Giv
December, 20
I would recommend using CPM if you are considering renting a property. Abby and Maria are very helpful, pleasant, responsive, and professional. In my experience, it is a much more seamless process than renting directly from a property owner.
Grayson Sandy
October, 20
Abby, has been very professional and responsive! She helped our move in process to be less stressful.
She responded promptly to our questions and made sure our process was a pleasant one. Thank you, Abby for giving us 5 star service.
Dawn Hudson
November, 20
I'm really happy with this property management company. So many of my experiences renting in Charleston have been terrible but CPC has thankfully been the best. Their whole team has been easy to work with and they are really responsive. Any time I've needed something they're quick and helpful. Highly recommend.
Alexandra Spera
October, 20
Ready to Take the Next Step?
Help us get to know your needs as an investor.
Speak with an expert member of our team.
Select which property management services you need.
Let us handle every element of your rental property.
Want to Improve Your Rental Property Income?
Send us your email address and we'll send you insights on how to do just that!