How Much Does a
Property Manager Cost?

Timely, effective, and knowledgeable when it comes to property management! I would recommend Charleston Property Company to anyone looking for a management company in the Charleston area.
Ed G

Worked with Kristin Torres and she has been an excellent partner handling our property in Mt.Pleasant, SC. She is very responsive and handles herself in a professional matter.
I have enjoyed working with her and the CPC team
Mark Dimuro

I am really impressed by this property management company. From a landlords perspective, I find they are proactive, communicative, and I have had good luck with the renters that they have selected. I feel lucky to have them apart of the process.
Gillian McLernon

Charleston Property Co has been managing my Ladson condo since 2014. They do a great job at getting tenants in who are financially responsible and respectful of the property.
Clare Miller
Choosing professional property management services for your Charleston-area rentals is one of the best investments you can make—but how much does a property manager cost?
For full-service property management done right, you don't have to overpay for services. When investors choose the best property management Charleston offers, the 'cost' becomes an asset that increases income and benefits investors in many ways!
Our services include everything investors need to experience a profitable real estate portfolio, including marketing, leasing, tenant screening and placement, year-round rental property maintenance, and financial reporting.
Take a look at our pricing structure, then contact us to learn about the significant benefit our services bring to your bottom line!
Ready to Take the Next Step?
How Much Does Charleston Property Management Cost?
Our property management pricing falls into three essential categories to best serve our property owners.
Full-Service Pricing
To get the most out of your rentals, hiring a property manager to handle every aspect of your rentals is a smart move!
One-time Set-up Fee
(only $199 for military servicemen and women)
Leasing & Marketing Fee
50%
of the first month's rent
when we find and place a quality renter in your property
Management Fee
10%
of each month's rent per property
(equal to no less than $100)
Our full-service property management means that real estate investors don't have to worry about anything! You can grow your portfolio while we make sure each property is well-maintained, in-demand, and generating the income you need.
Our high-quality, professional photography helps market your property and reduce vacancy—while attracting your best renters!
What if you aren't ready for our full-service options?
Charleston Property Company is still here to help!
Tenant Placement Services Only
Starting a new lease term with the best renter is critical to an excellent resident experience and generating the income you want from your rental.
We understand that some property owners don't need full-service property management, and you don't need to pay for additional property management services if you only need resident placement assistance.
However, investors looking for Charleston property management can still benefit from our marketing, leasing, and tenant screening services! The price for our tenant placement is 100% of the first month's rent after we screen and place your new renter. Property owners can then manage their new residents and maintain their properties to fit their needs and budgets best.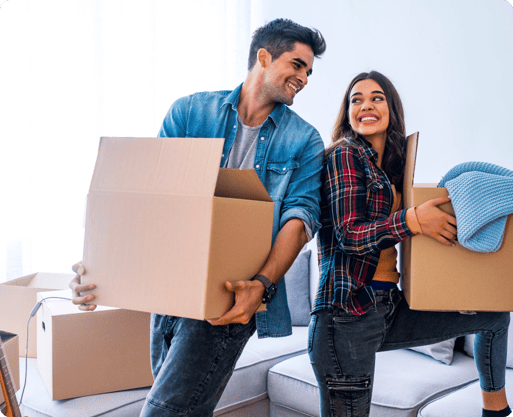 Tenant Placement
100%
of the first month's rent
When we find and screen a quality renter for your home.