Choosing professional property management services for your Charleston-area rentals is one of the best investments you can make—but how much does a property manager cost?

For full-service property management done right, you don't have to overpay for services. When investors choose the best expert property managers, the 'cost' becomes an asset that increases your income and benefits investors in many ways!

Our services include everything investors need to experience a profitable real estate portfolio, including marketing, leasing, tenant screening and placement, year-round rental property maintenance, and financial reporting.

Take a look at our pricing structure, then contact us to learn about the significant benefit our services bring to your bottom line!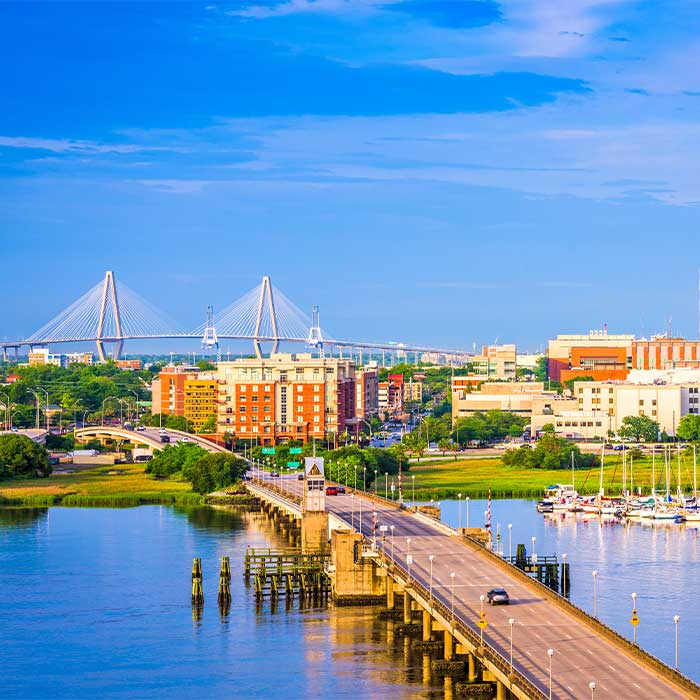 How Much Does Charleston Property Management Cost?
Our property management pricing falls into three essential categories to best serve our property owners.
Full-Service Pricing
To get the most out of your rentals, hiring a property manager to handle every aspect of your rentals is a smart move! Our full-service pricing categories include:
A one-time set-up fee of $299 (only $199 for military servicemen and women)
A leasing and marketing fee equal to 50% of the first month's rent when we find and place a quality renter in your property
A management fee of 10% of each month's rent per property (equal to no less than $100).
Our full-service property management means that real estate investors don't have to worry about anything! You can grow your portfolio while we make sure each property is well-maintained, in-demand, and generating the income you need.
Our high-quality, professional photography helps market your property and reduce vacancy—while attracting your best renters!
Pass-Through Costs
While our pricing covers every aspect of our services, to keep our prices low, we pass a few costs through to property owners, as-needed. These costs include:
Re-keying the property
Reserve funds: We request a $500 fund to cover emergency expenses.
Charleston Property Company does not make money on these important tasks that help property investors make more money! These are necessary expenses for property owners to protect their assets and welcome new residents into their rentals.
Before any new renter moves into your property, re-keying the locks helps protect your property and new residents.
What if you aren't ready for our full-service options?
The Charleston Property Company is still here to help!
Tenant Placement Services
Starting a new lease term with the best renter is critical to an excellent resident experience and generating the income you want from your rental. We understand that some property owners don't need full-service property management, and you don't need to pay for additional property management services if you only need resident placement assistance.

However, investors looking for Charleston property management can still benefit from our marketing, leasing, and tenant screening services! The price for our tenant placement is 100% of the first month's rent after we screen and place your new renter. Property owners can then manage their new residents and maintain their properties to fit their needs and budgets best.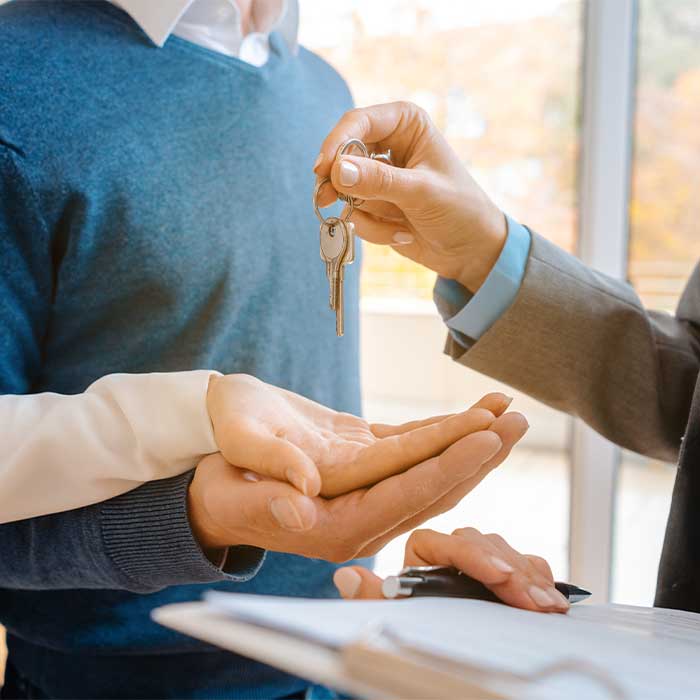 They followed up with what they said, no long wait times. They also kept me informed of everything that was going on and needed. Friendly to work with. If others would use their system of renting or buying there would be alot less stress in the world. I will tell anyone looking to rent/lease to try them, they are worth the time to check out.
MYale
November, 20
Charleston Property Company offers a variety of options. The staff is courteous and professional. One can sense that they genuinely want to help.

Their tools and processes to transact with you are pretty slick. No waste of time here.

I highly recommend them.
Francois Rizzetto
April, 20
I called this morning because I needed information about how to apply for a property. Jazmín was amazing! She was kind and super patient with me. She took the time to guide me through their website and made sure to answer all my questions. That's something you can't find these days.
Sofi Giv
November, 20
I would recommend using CPM if you are considering renting a property. Abby and Maria are very helpful, pleasant, responsive, and professional. In my experience, it is a much more seamless process than renting directly from a property owner.
Grayson Sandy
December, 20
Abby, has been very professional and responsive! She helped our move in process to be less stressful.
She responded promptly to our questions and made sure our process was a pleasant one. Thank you, Abby for giving us 5 star service.
Dawn Hudson
November, 20
I'm really happy with this property management company. So many of my experiences renting in Charleston have been terrible but CPC has thankfully been the best. Their whole team has been easy to work with and they are really responsive. Any time I've needed something they're quick and helpful. Highly recommend.
Alexandra Spera
October, 20
Try Us Risk Free for 60 Days
Satisfaction Guaranteed or Your Money Back
Want to Improve Your Rental Property Income?
Send us your email address and we'll send you insights on how to do just that!
Walterboro

Edisto Beach

St. George

Santee

Manning

St. Stephen