Tenant Placement and
Marketing Services
The marketing, leasing, and tenant
screening services property owners need

Timely, effective, and knowledgeable when it comes to property management! I would recommend Charleston Property Company to anyone looking for a management company in the Charleston area.
Ed G

As a homeowner, Charleston Property Company meets and exceeds my needs. The organization is well-run, with responsive property managers, competitive management fees, and quality repair services. This company might be the Gold Standard in property management, and they are the best property management company in the Charleston area.
Peter Butucel

I am really impressed by this property management company. From a landlord's perspective, I find they are proactive, communicative, and I have had good luck with the renters that they have selected. I feel lucky to have them as a part of the process.
Gillian McLernon

Charleston Property Company CPC has managed my rental property for more than 3 years. CPC always identifies qualified renters. CPC provides excellent service to me as a real estate investor. The response time to emails/calls/text is amazing. Thank you, CPC, for the peace of mind, hard work and dedication to my property.
Reggie Bishop
Better Quality, Happier Tenants
Starting a new lease term with the best renter is critical to an excellent resident experience and generating the income you want from your rental. However, we understand that some property owners don't need full-service property management, so they shouldn't pay for additional property management services.
100%
of the first month's rent
When we find and screen a quality renter for your home.
For our tenant placement services, property owners pay 100% of the first month's rent after we screen and place your new renter. You then manage your new residents and properties to fit your needs and budget!
Get Started with Tenant Placement Services
Comprehensive Tenant Placement and Marketing Services
We provide a complete range of tenant placement and marketing services to ensure your rental property is leased to the right tenants quickly and efficiently. From certified market analysis to fully screening applicants and arranging key handover, we take care of every aspect of tenant placement so you can relax and enjoy the benefits of your investment property. To view the full details of each service we offer, please see below.
In-Depth Rental Market Analysis
Our team will conduct a comprehensive analysis of the rental market to help you set a competitive rental price for your property. We take into account factors such as location, property type, and local market conditions to ensure your property is priced correctly. You can trust that our certified market analysis will maximize your rental income potential.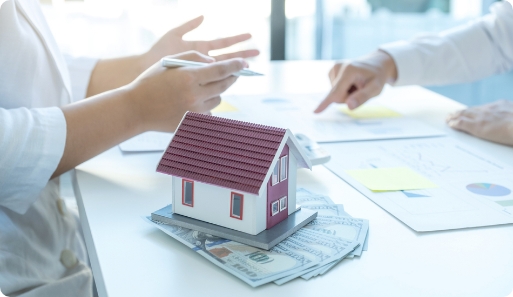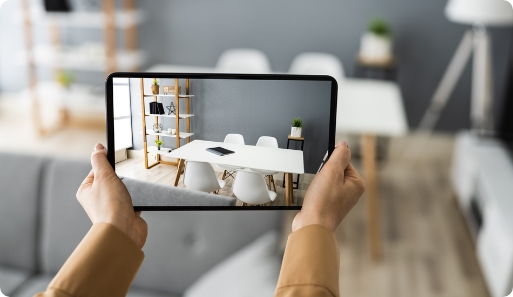 Captivating Property Visuals
We understand the importance of making a great first impression, which is why we provide high-quality photography and video walk-thrus to showcase your property. Our professional visuals will highlight your property's best features, creating an eye-catching and visually appealing listing that will attract potential tenants.
Customized Rent Readiness Assessment
Our team will provide a customized rent readiness assessment to ensure your property is ready to hit the rental market. We evaluate everything from property repairs and upgrades to staging and decor, giving you personalized recommendations to enhance the appeal of your property and maximize your rental income potential.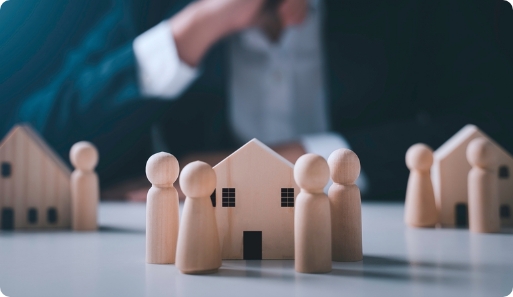 Effective Property Marketing and Showings
Our team uses strategic marketing techniques to reach a wide pool of prospective tenants, including online and offline marketing channels. We also manage all aspects of the property showing process, from scheduling and coordinating with prospective tenants to managing on-site property viewings. You can trust that our effective property marketing and showings will result in high-quality tenant applications.
Streamlined Application Process
We manage the tenant application process from start to finish, ensuring all necessary information is collected efficiently and accurately. We use a streamlined process that simplifies the rental process for both tenants and property owners, and we keep you informed throughout the process.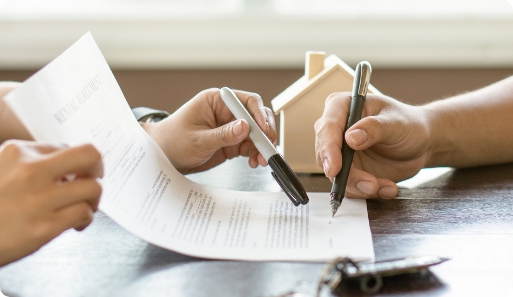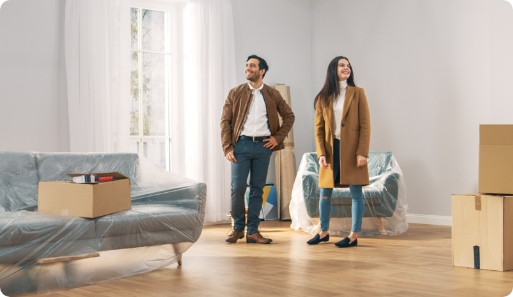 Thorough Applicant Screening
Our team conducts thorough screening procedures to evaluate prospective tenants, including credit and background checks, employment verification, and rental history verification. We use a standardized screening process to ensure quality and reliable occupants for your property, giving you peace of mind and protecting your investment.
Secure Lockbox Placement and Key Management
Our team places a secure lockbox on the property and coordinates key handover to approved applicants for convenient access. We prioritize security and convenience, ensuring that only approved applicants have access to the property while minimizing the burden on property owners.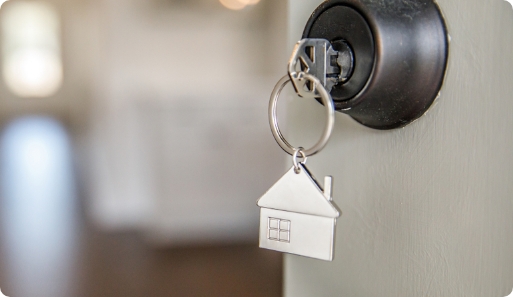 A hands-off approach
Regain your free time with worry-free investing.
Our attention to detail is your asset
Tailored guidance can improve your property between tenants.
Staying ahead of the times
Applying cutting-edge technology and up-to-date industry knowledge help boost your ROI.
Customer Satisfaction
Our customer satisfaction initiative means happier tenants and less vacancy.
"Hi, Charleston Property Co has been managing my Ladson condo since 2014. They do a great job at getting tenants in who are financially responsible and respectful of the property."
Clare Miller
Try Us Risk Free for 60 Days
Satisfaction Guaranteed or Your Money Back