Agent Referrals
Let Us Be Your Trusted Resource in Property Management!
How Our Referral Program Works
We'll return your client as soon as they're ready to sell!
At The Charleston Property Company, relationships are important to us. We understand the value of communication and protecting the friendships that you create with your clients.
That's why we developed our agent referral program. You'll be able to focus on what you do best as a real estate agent while your clients have the care and support they need with an expert Charleston property manager.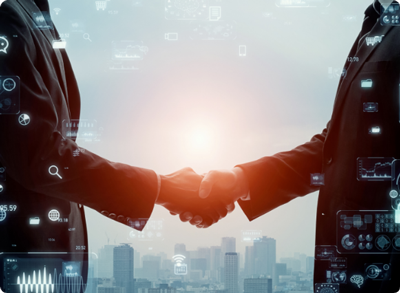 Refer a Client to Us
Fill out our Referral Form to send a client to use, and we take excellent care of our mutual client.
We Contact the Client
We'll connect and guide them through our process to help them get the best rent amount for their home.
We Pay You
When your client commits to our property management services, we pay you for the referral.
"Charleston Property Co has been managing my Ladson condo since 2014. They do a great job at getting tenants in who are financially responsible and respectful of the property."
Clare Miller
Why Refer Clients to Us?
You keep your clients! Our pledge is to maintain the property and provide the best possible support to your client, then smoothly transition them back to you once they are ready to sell.
Keep Working with Your Customers
We only focus on property management services and will never take your client away from you.
Eliminate Your Financial Liabilities
Our referral payment helps offset the delay in your commission from the eventual sale of the property.
We're Happy to Put It in Writing
We'll document the start of the relationship with your client and what you can expect from our referral program.
Our Team Will Make You Shine
Our Referral Program delivers the same level of care and attention you give to your clients.
We'll Pay You!
Not only do you keep your clients when they're ready to sell, we pay you a fee for the referral.
Stand Out From Your Competition
Offering more solutions to help your clients make money from their homes helps you stand out!
Refer a Client to Charleston Property Management
We are your resource for property management services! Contact us today to learn how we can build a better experience for homeowners together.
Referral Fee
Referring clients to us means you get paid (and you keep your client).
Per referral, If the client signs a contract