Located on Port Royal Island, one of South Carolina's coastal islands, Beaufort is a historic gem that's almost as beautiful as the nature that surrounds it. Beloved by locals and tourists alike for its quiet streets and charming personality, the city offers a wealth of opportunities for the eager property investor.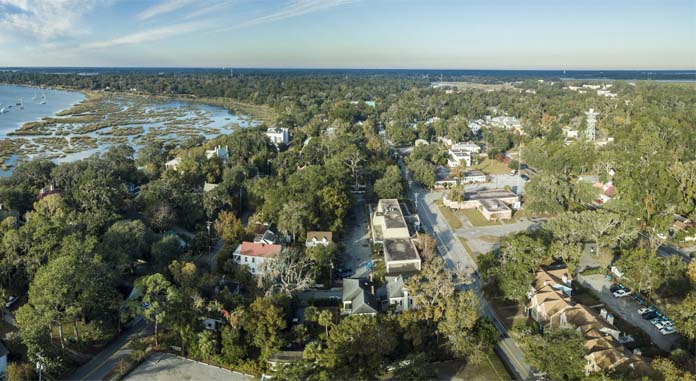 Located close enough to Charleston to draw a crowd of those looking to escape the metro area, while still bringing in families, retirees, and singles looking for a quieter way of life, buying here now is a great chance to reap the benefits of strong rental income for years to come.
But unless you live in Beaufort as well and have plenty of time on your hands—and don't mind some stress—you shouldn't go it alone. Professional property management will allow you to maximize your investment and start bringing in a strong source of rental income, without adding work or stress to your personal life.
Keep reading to learn why property management services in Beaufort are a good idea investment for property owners.
Beaufort is Prime for Investors
When you are thinking about trying to get into the property investor game, you need a market that is ready for someone new to jump in. That is exactly what you have with a neighborhood like Beaufort. With so much potential and such a great market to break into, it's time to find the right property to add to your new property investor portfolio in the Charleston area.
Routine Property Maintenance
Before you buy, you need to think about all the routine property maintenance that goes along with owning a rental property in Beaufort. Start by focusing on a single area of the home, such as the exterior of the property. You'll need to be thinking about and keeping up with the landscaping, the trash collection, and more. You also need to consider things such as the siding of the residence, roof, windows, gutters, exterior doors, etc. All of these are areas that will need periodic maintenance.
Once you move to the inside of the property, you begin to get to the items such as the heating and cooling system, all the plumbing of the property, electrical work and lighting, and more. Over time, there is going to be a need to service these various parts of the property and maybe even replace them. The more you can stay on top of them, the better.
Needs to Consider When Owning a Property
There are many property investors that try to go it alone when it comes to taking care of a property. Is this the best course of action to take, though? Should you be trying to do all the maintenance and repairs on your own and does this save money in the long run? These are all fair questions to ask and things you want to address as a property investor in Charleston.
If you have a property, you will need vendors that service the Beaufort area and surrounding areas. This is the case if you intend to try and manage the property with your own repair and maintenance schedule. You'll be hiring vendors or contractors that may even end up bringing in subcontractors. This means hiring folks, doing the pricing, scheduling, and more, and then being sure that the job gets executed.
Is this where your time can best put to use? This is the biggest consideration to make as a property investor. Do you want to be managing all the repair and maintenance needs on your own or should you be thinking about ways to get help. That way, if something goes wrong or maintenance is necessary, someone just comes out without you having to worry.
Seasonal Challenges Ahead
You may think you are on top of all the maintenance needs and repair requirements for your property in Beaufort. The reality, though, is that the different seasons will bring unique challenges. In the Charleston area, you are going to go from winter to summer before you know it. This means that the needs of the heating system will now transition over to cooling, or vice versa. You also see seasonal changes that bring storms of all different varieties. This includes hurricane season when storms with extremely high winds roll in and cause damage.
These seasonal considerations are something to consider as they will keep you on your toes. You will need to stay on top of these seasonal needs and challenges so that you can continue to have your property in s sound state. Watch the weather, prepare before storms hit, and be ready for what the different seasons will bring to the table.
Importance of Keeping Up With Maintenance
Why is it so important that you keep up with all maintenance needs for your property? Besides providing a quality experience for your tenants, it can also help to improve your property value over time. The value of your property as a property investor is paramount. The more you can work towards improving regular maintenance of your property, the better state it will be in and thus the more valuable it will be. You want your property to appreciate and when you keep up with maintenance, that is far more likely to occur.
The other piece of the equation when it comes to maintenance is that you also want to avoid the need for costly repairs. When you get a tune-up on the heating and cooling system of your property annually, for example, that can help to avoid major repair needs or even replacement needs that could arise later. You want to be ahead of these problems so that you can do maintenance, which will cost a lot less incrementally, than needing to do full replacement or repair work.
Benefits to Outsourcing Your Maintenance Needs to a Property Management Company
As a property investor, the goal is to try and grow your portfolio over time. You may start with one core property in the Beaufort neighborhood, but have the goal to acquire more properties as time goes by. This means that you need to put all your attention on the portfolio itself. The more you are spending time doing maintenance on your own, the less likely you will be able to tend to your ultimate goal of growing your portfolio.
The ability to outsource maintenance needs and repairs of the property to a Beaufort property management company brings immense value. When you do this, you will be taking the stress and aggravation of maintenance and repair work out of your hands and turning it over to a professional organization. A property management company will have relationships with plumbers, electricians, and whatever else is necessary to ensure that the maintenance and repair work happens timely and is well-done.
As a property investor, it is always a best practice to strongly consider a property management company to manage your portfolio. These companies can help you be sure you are on top of all repair and maintenance needs. They can assist as you look for your next property, manage the finances, the rentals, and everything in-between. Focus on growing the business by relying on the assistance of a property management company, and take the stress and aggravation of the repair and maintenance tasks out of your hands.
Areas We Serve
As experts in property management, we proudly serve a variety of communities along South Carolina's coast.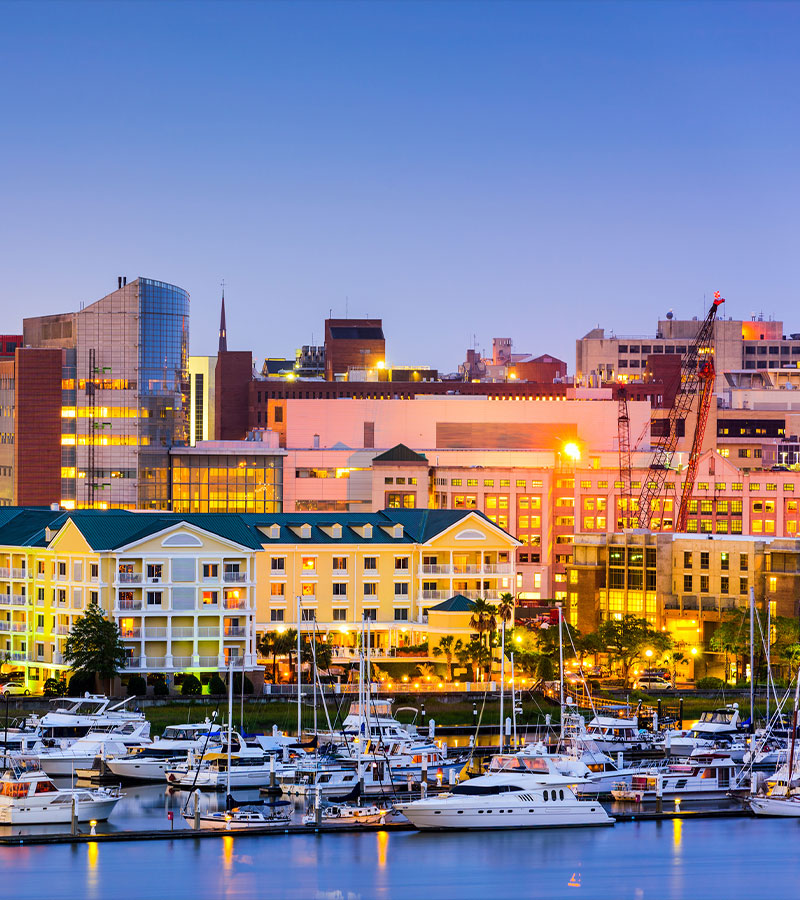 Our Property Management Services Are a Cut Above
We are a full-service property management company, and we know how to help care for your South Carolina investments--whether they happen to be a multi-family rental property or single family homes.

As your South Carolina property managers, we keep your long-term wealth at its peak by applying cutting-edge technology to your rentals and consistently delivering best-in-class customer service. From Beaufort, to Charleston, to Georgetown and everywhere in between, the property owners we serve can expect nothing but the best.

We care about the South Carolina residents we serve, too! If you're looking for your next rental home, look no further than Charleston Property Company. Take advantage of our dedicated tenant placement services to make finding your next home-sweet-home a breeze!

When it comes to the kind of property management coastal South Carolina has to offer, don't settle for anything less than top-notch property care in one of the state's most beautiful areas!
Try Us Risk Free for 60 Days
Satisfaction Guaranteed or Your Money Back
They followed up with what they said, no long wait times. They also kept me informed of everything that was going on and needed. Friendly to work with. If others would use their system of renting or buying there would be alot less stress in the world. I will tell anyone looking to rent/lease to try them, they are worth the time to check out.
MYale
November, 20
Charleston Property Company offers a variety of options. The staff is courteous and professional. One can sense that they genuinely want to help.

Their tools and processes to transact with you are pretty slick. No waste of time here.

I highly recommend them.
Francois Rizzetto
April, 20
I called this morning because I needed information about how to apply for a property. Jazmín was amazing! She was kind and super patient with me. She took the time to guide me through their website and made sure to answer all my questions. That's something you can't find these days.
Sofi Giv
December, 20
I would recommend using CPM if you are considering renting a property. Abby and Maria are very helpful, pleasant, responsive, and professional. In my experience, it is a much more seamless process than renting directly from a property owner.
Grayson Sandy
October, 20
Abby, has been very professional and responsive! She helped our move in process to be less stressful.
She responded promptly to our questions and made sure our process was a pleasant one. Thank you, Abby for giving us 5 star service.
Dawn Hudson
November, 20
I'm really happy with this property management company. So many of my experiences renting in Charleston have been terrible but CPC has thankfully been the best. Their whole team has been easy to work with and they are really responsive. Any time I've needed something they're quick and helpful. Highly recommend.
Alexandra Spera
October, 20
Ready to Take the Next Step?
Help us get to know your needs as an investor.
Speak with an expert member of our team.
Select which property management services you need.
Let us handle every element of your rental property.
Want to Improve Your Rental Property Income?
Send us your email address and we'll send you insights on how to do just that!