Moncks Corner, South Carolina Property Management
Moncks Corner checks a lot of boxes for real estate investors looking for an excellent market to grow their real estate portfolios. The town's history, old-fashioned hospitality, and southern charm make it an ideal location for residents who don't want to live in the bustle of the big city—even though they might work in Charleston.
Residents enjoy fishing, hiking, hunting, kayaking, and horseback riding around this area's streams and forest areas. They also have close access to two nearby lakes: Moultrie and Marion. In town, you'll find plenty of local shops and restaurants, and residents and visitors love visiting the historic Train Depot.
It's a tight-knit community, and more than 35% of the residents rent their homes. That means plenty of opportunities for investors to add to their portfolio with the best property management company in Moncks Corner, South Carolina, to handle every detail! Here's what the Charleston Property Company does to maximize your investments.
Ready to Take the Next Step?
We Do It All (Large and Small)
A professional property manager tackles the big tasks that come with owning and managing rental properties. However, sometimes the smallest things can also make a big difference in the income generated from your real estate investment properties.
When you own rental properties in Moncks Corner, South Carolina, you don't have to handle anything (large or small) to generate the income you need to meet your financial goals. Instead, the right property manager handles everything you need for real estate investing success!
We tackle the big things that are time-consuming tasks and require experience to boost your income effectively, including:
We also deal with the small things that often make the big things work better for you! These sometimes overlooked tasks are critical, including:
Sending late payment reminders
Building positive professional relationships with your residents
Vetting our contractors to provide quality repairs for your rental house (and protect your renters while working in your properties)
If you aren't local to the area, you need a reliable property management company in Moncks Corner to handle every task, no matter how minor or significant. Even if you do live nearby, spending your nights and weekends handling property repairs or chasing down rental payments isn't the best way to spend your time if you're looking for "passive" income.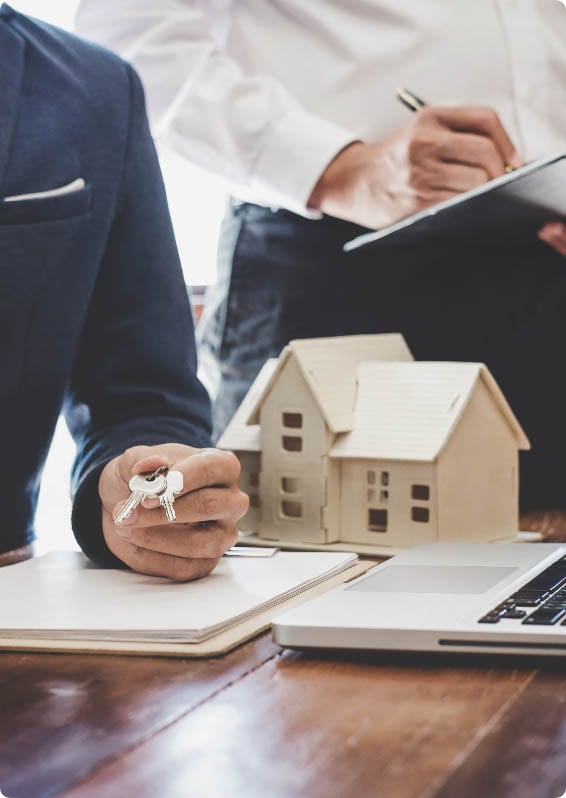 Maintenance Is Always a Priority
The year-round maintenance required to keep rental properties in excellent condition is a significant part of your success as a real estate investor—but it's not as simple as just fixing things when they break.
Delivering professional maintenance services is an ongoing aspect of providing safe rental homes in Moncks Corner and keeping renters happy. Excellent maintenance habits begin before something goes wrong. Preventing significant repairs and unsafe conditions helps protect your investments, income, and renters for long-term success!
Our professional services include:
Seasonal maintenance to make sure your rentals weather the changing seasons well
Timely repairs to prevent more significant issues and added costs
Routine property inspections to keep an eye out for potential problems (and monitor how your renters care for your property)
Round-the-clock availability to receive renter emergency requests and solve maintenance issues promptly (before they get worse)
Safe contractors that are vetted and approved before they enter your property for repairs or maintenance
Sometimes a DIY solution or low-cost contractor repair isn't the right choice for your rentals. In many cases, cutting corners can be a liability that turns into an expensive lawsuit and more costly repairs. Recovering from a property that fails to pass local building codes or causes an injury can have a devastating impact on your income.
Renters also won't stay in a property that falls into disrepair. They want a safe place to live and responsive management that responds quickly when something goes wrong. Offering professional property management and maintenance services is one of the best ways to reduce repair costs and build better relationships with renters who love your rentals and renew their leases!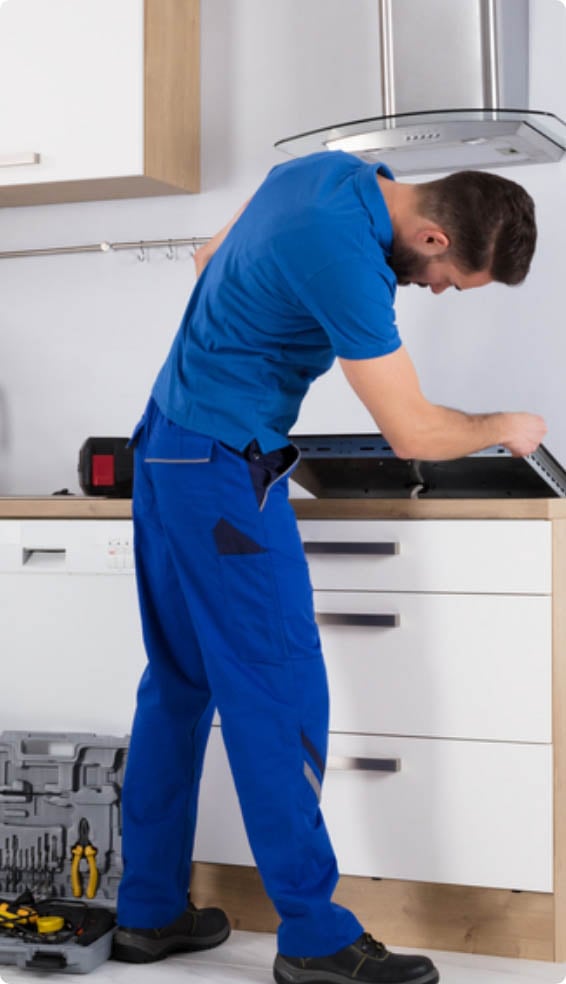 Finding and Managing the Best Renters
A well-maintained property won't generate income without renters to pay the rent! However, the wrong residents can create an expensive problem that damages your income and slows progress toward your long-term financial goals.
Real estate investors must carefully select renters when it's time to fill a vacancy in your Moncks Corner, SC, rental—but relying on the information from an application (without digging deeper) won't tell you the full story about a potential renter. Anyone can look good on paper, but successful investors know that a thorough background check is essential to finding the best renters for their properties.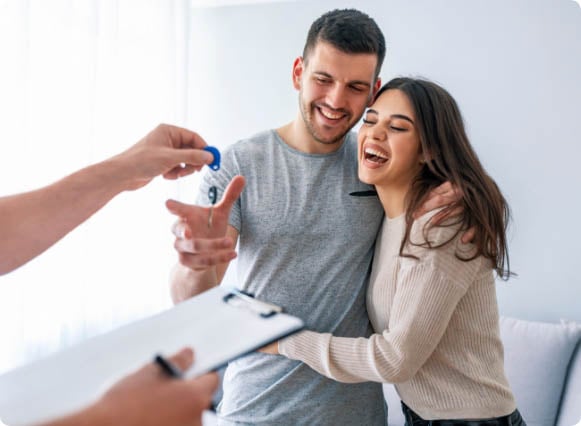 We Never Skip Screening
Screening applicants isn't difficult, but it requires the right experience, resources, and knowledge of the law. Violating anti-discrimination regulations can lead to a lawsuit and end your ability to own and operate rental properties in Moncks Corner.
Real estate investors can minimize the risks of choosing the wrong renters or making a screening mistake with a property manager! Our process includes:
Developing legal renter criteria with the property owner
A legal rental application with clear details about qualification requirements
A thorough background check, including credit history, employment, and income verification, prior rental history, criminal background, and reference checks
Staying up-to-date on all screening and anti-discrimination laws
Following Federal Credit Reporting Act (FRCA) regulations when handling private data
It's important to be selective (while following the law) when allowing someone to live in your rental property. The best property management company serving the Moncks Corner area finds and places the best quality renters, then manages them for your success!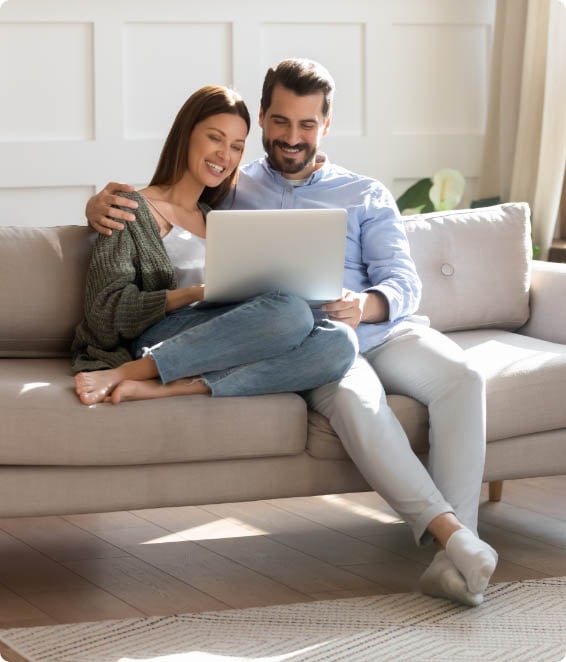 We Build Positive Long-Term Renter Relationships
Choosing an excellent resident is only the beginning! Starting and maintaining positive, professional relationships with renters helps keep them happy while ensuring a successful lease term for your rental.
Managing renters requires balancing kindness with enforcing the rules. While this can be tricky for some rental property owners, a property manager navigates renter relationships to help them feel welcome and cared for while following the terms of the lease.
Our excellent renter management services include:
Collecting rent in Moncks Corner for every property (on time)
Assessing late fees and other penalties (as needed, according to the lease)
Being available and responding promptly to requests or questions
Creating a positive environment that encourages lease renewal
A professional approach when dealing with difficult renter situations
Your renters are some of your most significant assets! When we find excellent residents who pay the rent on time and take good care of your Moncks Corner rentals, we want them to stay. Our professional and experienced approach helps us place better renters, then manage them in a way that benefits investors while providing a safe, comfortable home for your residents.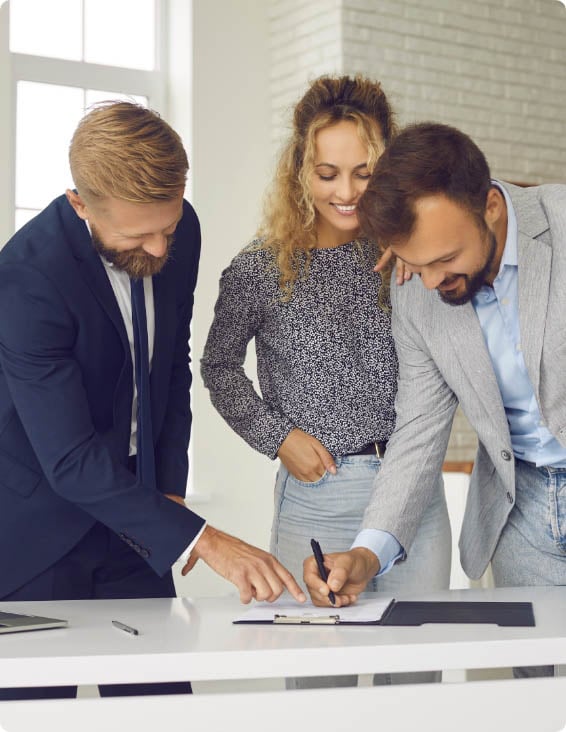 The Best Moncks Corner, South Carolina, Property Management Boosts
Your Success!
With the best property management company serving rental properties in Moncks Corner, South Carolina, real estate investors experience more success! There are no tasks, large or small, that we can't handle, and we work hard to make sure everything we do works together toward your investment success.
Charleston Property Company delivers the gold standard of property management to investors who choose Moncks Corner when building a real estate portfolio. Let us help protect your property and maximize your bottom line with our professional maintenance services, renter selection and management, routine property inspections, expert marketing, and more! Contact us to learn more about how we can boost your success.
A hands-off approach
Regain your free time with worry-free investing.
Our attention to detail is your asset
Tailored guidance can improve your property between tenants.
Staying ahead of the times
Applying cutting-edge technology and up-to-date industry knowledge help boost your ROI.
Customer Satisfaction
Our customer satisfaction initiative means happier tenants and less vacancy.
"Hi, Charleston Property Co has been managing my Ladson condo since 2014. They do a great job at getting tenants in who are financially responsible and respectful of the property."
Clare Miller
Try Us Risk Free for 60 Days
Satisfaction Guaranteed or Your Money Back