It's a simple question – what is property management? When you work with a property management company, it means that you as a homeowner are hiring an expert to represent you in all aspects of handling your property. There are a few specific topics that explain the work of property managers.
Tenant Placement
One of the first jobs of a property manager is to find, attract and screen the best tenants for your home. This can include marketing, taking great pictures, helping you price the home effectively and competitively for the market, and getting your home in front of as many tenants as possible. Once applications have been collected, your property manager will screen them by looking at credit, criminal and eviction history. You want the most highly qualified people living in your home and a good property manager can help you find them, potentially avoiding costly mistakes in the future..
Managing Rent Payments
Property managers also collect and disperse all rental payments. A good property management company will have technology that allows tenants to pay online with credit cards and through direct deposits so you never have to worry about collecting rent on time. Your property manager will handle all of that for you. More importantly, if a tenant begins paying late or is having trouble, we can coordinate with tenants and make sure the payments are scheduled in a timely manner. In the worst case scenarios, a property manager will follow through with the eviction process if the tenant refuses to pay.
Handling Maintenance
One of the biggest headaches for property owners is dealing with maintenance issues, especially when they happen at night, during winter storms and of course when it's an emergency. A property management company can handle all repairs for you. With the right portals, tenants can submit requests online. Whether something is wrong with the plumbing or the electrical systems, we can coordinate with service providers, review invoices and collect payment very seamlessly. You can usually set a threshold under which the property manager can approve work, and above which everything must be approved by you, the home owner.
Caring for Your Asset
Ultimately, property managers will protect your property. This is one of your largest investments, and you need responsible professionals taking care of all the details. That includes move in and move out inspections, the legal knowledge required for evictions, and collecting and maintaining necessary security deposits to cover any property damage after a tenant moves out.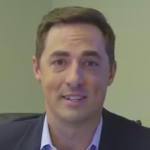 Our goal is to do a couple of things. First, we want to maximize your income and find the best tenants for your home. We also want to minimize vacancies and protect and care of your most valuable asset.
If you have any questions about what property managers do, please contact us at Charleston Property Company. We'd be happy to tell you about our services.