There are a lot of different property management companies out there that specialize in many different things. Today, we're providing some criteria to think about as you're choosing who to work with.
Specialization
Look for a company that specializes in the type of property you are renting out. There are companies specializing in commercial property, apartment buildings, vacation rentals and single family residences. If you have a single family home, use that term in your Google search when you're looking for a property management company so you're able to find a good match.
Local Knowledge
Make sure the company really knows your area. If your property is located in a high end part of town or downtown, you want to find property management companies that understand these areas better than others. When you're interviewing, make sure you ask specific market questions so they know what communities they'll be dealing with.
Size Matters
Property management companies range in size from small mom and pop shops to national chains. They might manage 10-20 properties on the small end, or thousands of properties if they're large. In the middle is a nice mix where you can find property managers who handle several hundred properties. Decide what kind of company you want to work with. Each has its advantages and disadvantages.
Reputation
Check out the online reputation of any company you're thinking about working with. Simply Google their name and you'll find Google, Yelp and Facebook reviews. Some companies have bad reviews, and you should take those with a grain of salt. Instead, focus on what kind of message they're sending and what kind of environment they're producing for their clients, renters and others they work with.
Technology
Technology might be important to you, especially if you live far away and you need access to information online. Some companies still like to work with paper leases and contracts, and that's what some property owners prefer too. However, if you're remote, you'll want a company that provides online portals and transparency, where you can log in and see all the necessary updated information.
Certifications and Insurance
It's important to know what kind of certifications and insurance a company carries. You want peace of mind that they have a great BBB rating. Find out if they have certifications from associations. Maybe they are all licensed Realtors. Find out if the company works with the National Association of Residential Property Managers (NARPM) and how they stay up to date with legal requirements and best practices.
You will deal with your property manager on a very personal level about complicated issues like missed rents and eviction procedures. Talk to the people you'll be working with to make sure you like them. Know who will handle your property and be sure to establish a good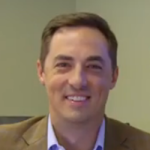 relationship with them.
If you have any questions about choosing a property management company, please contact us at Charleston Property Company, and we'd be happy to help you.