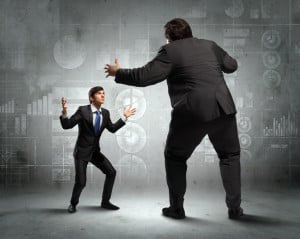 January 31, 2015
By Albert Fontenot
"Charleston has been a great owner's market in the last several years, and those times are nearing an end. This new supply of apartments will have an impact on the ability of pricing of our products, and it's a typical supply-and-demand thing."
~Mike Schwarz, partner at Woodfield Investments, which specializes in multi-family properties in the Mid-Atlantic and Southeastern United States
As a savvy independent Charleston landlord, it behooves you to keep abreast of any changes or trends in the local real estate investment market. It has been a boom time over the past few years, both in terms of profitable resale value for acquired properties and rising rents due to increased demand.
As I discussed in an earlier blog, the median home sale price in Charleston 4Q 2014 was $219,000, up 4.3% year-over year from 2013. During the last six months of the year, monthly rates surged by 13%. At mid-year 2014, REIS, a real estate information company, reported that Charleston had a 5.9% rent increase over 2013, ranking as the fourth-highest in the country, behind only San Francisco, San Jose, and Seattle. Out of 79 metropolitan areas analyzed in the study, the average was an increase of 3.2%.
However, there are indications that that trend may be about to level out, as the supply of apartments in the Charleston area is entering a major growth period. Outside investment companies have begun to take notice of the plethora of factors that make the city so attractive for real estate speculation.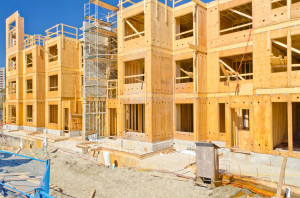 As reported in the Post and Courier, Charleston was expected to have the highest rate of growth in new rental construction in the US in 2014. The newspaper quoted apartmentguide.com as a source, saying that the city would realize an 8% growth in apartment/multi-family residences. According to the website's projections, over 9000 units are scheduled to be built in Berkeley, Charleston, and Dorchester counties within the next few years, including approximately 4000 units currently under construction.
Major real estate investment companies are pouring money into the Charleston-North Charleston-Summerville metropolitan area.
In 2013, Trade Street Residential Incorporated, based in Aventura, Florida, bought a 244-unit apartment complex in Goose Creek for just over $27 million, making their first foray into South Carolina.
Behind the James Island Shopping Center on Maybank Hwy., Woodfield Investments is developing an apartment building with 280 units.
Sometime this fall, 930 NoMo, a new luxury 430-bed, $35 million apartment building on Morrison Drive will open to service off-campus college students, primarily from the College of Charleston. Steve Helfrich, the Vice-President of Business Development at CampusWorks, says, "We hope to raise the bar for student living on the peninsula. We are confident that 930 NoMo will be a first-class living destination for students. It will be a type of community that has never been seen on the peninsula before."
In nearby Mount Pleasant, Johnson-Mount Pleasant Investments LLC, an affiliate of Spartanburg-based Johnson Development Associates purchased 38-acre tract of land along Highway 17 for $11.5 million from an owner who was in bankruptcy court. Ben Graves, the President of Johnson Development's Multi-Family Division, called the parcel of land "a high-profile piece of property that'd be well suited for mixed-use development." The stated plans include a storage facility, a hotel, retail/office space, and a 456-unit one-and two-bedroom apartment complex.
The impact is already being felt. In June, the vacancy rate was at 5.8%, up from 4.3% the previous year. While rents aren't expected to go down, they are expected to flatten out as the supply of new apartments continues to increase.
All of this development begs the question – with so many housing options opening, how can a small independent Charleston landlord compete with these large, deep-pocketed national corporations?
On one hand, the answer is painfully obvious. On a dollar-for-dollar basis, you can't. Whenever these large real estate investment and development companies have a problem, they simply throw money at it until it goes away. You don't have that luxury.
But the truth of the matter is you don't have to. Your strengths and advantages as an owner/landlord lie elsewhere. By playing to those strengths and applying intelligent business strategies, you still can prosper within the Charleston rental/real estate market. If there's one thing that the recent statistic tells us, it is that there are plenty of present and future tenants who will be in need of a great place to live.
Your challenge is to provide them with that great place.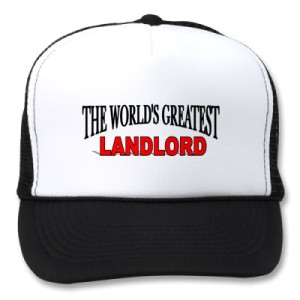 Let's look at a few proven strategies that will allow you to successfully compete with the larger companies –
Identify your ideal "target" tenants. For the most part, your rental property determines who is most likely to rent from you. For example, if you have a three-bedroom house in a good neighborhood that is ideally located near an elementary school, that home is going to be highly sought-after by tenants with young children.
Obviously, this doesn't mean that you can't or shouldn't rent to a single tenants or tenants without children. That type of discrimination against applicants is in violation of law. But what it DOES mean is that once you know who your renters are most likely to be, you can determine how to best attract them.
Cater to those ideal tenants. Wherever possible, focus any improvements or remodeling projects on those that are most likely to appeal to your identified ideal demographic. In the aforementioned example, a family with children might greatly prefer a kitchen with child-proof locks on the oven, cabinet doors, and drawers.
Try to think like your prospective tenants and anticipate their needs. There are a number of websites that you can use for research and inspiration.
Make sure that your ideal tenants can find you. Whenever you have the need to make a listing, post your vacancy where it will be seen by as many prospects within your targeted demographic as possible. For example, if you have an efficiency apartment near campus, you will want to post its availability where the greatest number of college students will see – the school's newspaper and website, the student union or rec center, laundromats, hangouts, etc.
Standout with your listing. Do not rely on boring, descriptions of your property. If you have improved or remodeled the residents with targeted amenities, list them. This description is the first impression that you give your perspective, and if you do not entice them with your words, they just might never come and see for themselves.
If necessary, hire a professional to help you come up with an attractive listing that helps "sell" your property to the prospective tenants. Any fee you pay for this service is more than made up by the reduction in the length of the vacancy. Always try to include clear, well-lighted, high-quality photographs.
Be your own best salesperson. Always show the property in person. Never give the prospects the keys and tell them to check it out by themselves. This is your best opportunity to highlight the positives about the property. This is where and when you should highlight the improvements that you have made with their anticipated needs in mind. Your words and enthusiasm during this presentation can help these prospects mentally envision living there.
Do your research. Use the Internet to find out how much properties within your neighborhood are currently renting for. Use several websites to get the most accurate picture.Again, a caveat – be careful about rent increases. Of course you want to get as close to fair market value of property as possible, but be wary about too-large or too-frequent increases for your current residents. You don't want them to move out because they think their rent is going to increase beyond their ability to pay.
Remember, a paying tenant today is worth more than a prospective tenant (and a vacancy) in the future.
It is important that you regularly review rental prices within the state of South Carolina, the city of Charleston, and the specific zip code of the neighborhood. At a minimum, you want to compare and update your price whenever there is a vacancy or when it is time for your tenants to renew their lease.
Be active (and proactive). Once your property is occupied, stay on top of any and all repair and maintenance issues. As a do-it-yourself independent Charleston landlord, your best chance of success is to wow your tenants with service. When they have an issue, then you have a priority. Even better, show them that you have pride of ownership and that you care about their comfort and satisfaction as your tenant by performing all necessary maintenance promptly.
Get to know your tenants. The ability to really know your tenants is a major advantage that you have over your larger, impersonal competitors. Tenants like to feel that they are in a home – in other words, that they belong and are appreciated. Little gestures such as birthday and Christmas cards, getting to know the names of and asking about their children, complimenting them for their prompt payment and their care of your property, and other such little courtesies make them feel that appreciation. The relationship between you and your tenants is often the single largest factor in how long they live there and how smoothly your day-to-day experience as their landlord will go.
If it seems to you like the biggest way to compete with the larger real estate development companies is to go above and beyond with personal service, then you are getting the message. That is exactly how you compete and win. It may seem like a lot of work, but by doing so, you provide a more personalized service that those conglomerates cannot hope to match.