by Albert Fontenot
February 5, 2015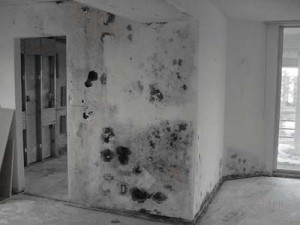 For the most part, winter is over here in South Carolina. Within just a few short weeks, spring will be here. It will be time to start inspecting your Charleston rental property (or properties) for any damage or problems that occurred during the cold weather as part of your rental property maintenance.
One issue that is very common–yet often overlooked–here in South Carolina is the insidious growth of toxic mold. At the beginning stages, the presence of mold is an unsightly nuisance that is indicative of a larger moisture or ventilation problem. At its worst, a large mold infestation can present serious health problems for your tenants, render your rental home uninhabitable, and cost you tens of thousands of dollars in lost income and expensive mold remediation.
Let's go over exactly what is meant by 'toxic mold growth,' and more importantly, how it can directly affect your Charleston rental property—and your career as an independent investor.
What Is Toxic Mold?
Mold is a fungus that thrives on moisture, and is evidenced by black, blue, or green patches or stains on building surfaces.
Not all molds are dangerous—but some can produce mycotoxins that are harmful to both humans and animals. The most hazardous toxic mold, Stachybotrys chartarum, feeds on water-damaged building materials such as wood, gypsum (drywall), carpet/padding, and fiberboard (plywood, particle board, etc.).
What Causes Mold Growth?
A mold infestation can happen quite easily in a residence because many common materials used in construction are able to sustain mold growth. Indoors, most mold issues are the result of a pre-existing moisture problem. Some causes include:
Flooding
Leaky roofs
Plumbing problems
Improper drying of flooring material
Improper ventilation
High local humidity.
Obviously, the construction-related causes can happen anywhere (although if you are an inexpert do-it-yourself landlord on a budget, it might be more likely), but the city's unique geography means that your Charleston rental property is especially susceptible to the conditions that promote the spread of mold.
Downtown Charleston is a peninsula completely surrounded by water, which means that living in a flood zone is a simple fact of daily existence. Hurricanes, heavier-than-normal rainfall, and high tides can combine to cause almost cartoonish flooding. Much of Charleston was built directly over water, after all.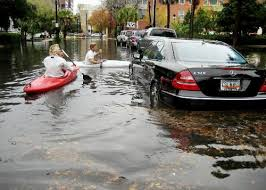 What city resident hasn't seen the 2012 pictures of people kayaking down Market Street–which itself was once a river?
What most people don't realize is that after a single incident of flooding or other water damage, mold can grow inside walls, remaining mostly dormant and inactive until a later period of high humidity. This means that if your Charleston rental property has ever been flooded or had a water leak–even years ago–you may potentially have a mold problem.
In fact, in a study conducted by the Canada Mortgage and Housing Corporation, it was discovered that buildings that have had any type of water incident have mycotoxin levels that are measurably higher than the norm.
In addition to the potential for flooding, South Carolina is classified as having a 'humid subtropical climate' due to its hot, humid summers and cool, mild winters. The combination of these two factors–flooding and humidity–makes the average Charleston rental property an ideal breeding ground for mold.
What Are Some Symptoms of a Mold Infestation?
When you do your end-of-winter inspection, there are some telltale signs that you should be on the lookout for. Early detection can make a big difference in the health of your rental home, and if you catch the mold growth early enough, you may possibly save yourself from prohibitively expensive solutions.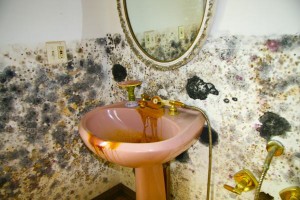 Stains on the walls, ceilings, or carpet (especially those that are black, green, or blue)
Spots or flecks in and around plumbing and grout (especially those that are brown, orange, or green)
A lingering musty odor.
You can also take clues about the possibility of hidden mold from the health of your tenants. People living with long-term, day-to-day exposure to the mycotoxins put out by certain types of mold can show a number of health concerns. The severity of the symptoms usually depends upon the length of exposure.
Level I: Common Symptoms
Itchy or watery eyes
Red, irritated, or itchy skin
Headache
Sneezing.
Level II: Advanced Symptoms
Rashes or open sores on the skin
Constant headaches
Problems breathing /Coughing up blood
Nosebleeds
Chronic fatigue
Nausea/Loss of appetite
Vomiting/Diarrhea
Hair/Weight loss
Short-term memory loss
Constant sinus infection/Bronchitis
Joint/Muscle pain
Swollen glands
Asthma attacks.
Level III: Late Symptoms
Brain damage/long-term memory loss
Blindness
Bleeding in the lungs
Death.
Where should I search for mold growth?
Because the conditions needed for mold to thrive in are specific, there are usually targeted areas within your Charleston rental property that you should look at when inspecting for insidious mold growth.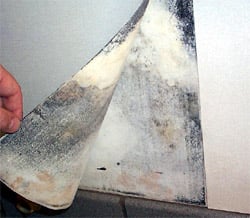 HVAC drain pans and terminal units
Ductwork
Around window-unit air conditioners
Wallboard/Masonry (including cavity walls)
Behind wallpaper
Ceilings/Attics (especially in homes with leaky roofs)
Carpet and pads
Around, under, and behind water heaters, washing machines, dishwashers, toilets, and bathtubs
Plumbing under cabinets
Basements.
Homes that were built post-1970 are particularly susceptible to dangerous mold growth, because that is when homes started to become more 'airtight.' Much of the construction from the era uses cheaper building materials such as drywall, a favorite mold food source. Decreased ventilation means increased humidity, and that increase can spur mold growth.
During the winter, some people like to use electrical humidifiers to create their preferred indoor air quality. However, this artificially-increased humidity can result in a hotbed of rampant mold growth. Consequently, it might be a good idea for you to ban tenants from using such devices.
'What Are My Legal Responsibilities as an Investor?'
Today's renters are just as concerned about mold as other people. After all, if they live in a 'sick' building, THEY are the ones who will be exposed to the health risks. They know that if the home that they rent is unacceptable or unsafe, they have legal options.
According to Section 27-40-440 of the South Carolina Code of Laws, a landlord shall:
(1) comply with the requirements of applicable building and housing codes materially affecting health and safety
(2) make all repairs and do whatever is reasonably necessary to put and keep the premises in a fit and habitable condition.
As an independent do-it-yourself property owner, it is YOUR responsibility to maintain and repair your Charleston rental property, and that responsibility extends to leaky roofs, windows, pipes, ventilation, and any other problematic sources of moisture.
If there is a mold issue in your rental unit and you don't take the necessary steps to address the issue, you can potentially lose thousands of dollars in lost rental income. Even worse, you could be held legally liable and subject to lawsuits and judgments.
Mold Makes Headlines You Don't Want
For example, in 2003, television personality Ed McMahon was awarded a $7.2 million settlement when toxic mold in his home sickened him and his wife (and even killed their dog). The issue originated from water damage caused by a broken pipe.
More recently (and locally), in 2011, the owners of a Johns Island condominium were awarded a total of nearly $16 million in verdicts and settlements against 17 businesses that had performed substandard construction work at the site. The shoddy work resulted in water damage and mold growth on the interior of the buildings.
'If you looked at the buildings from the parking lot they really looked in good shape,' he said. 'It isn't until you peel back the skin of the buildings do you see the true nature of the problem. It's really...just an inattention to detail,' attorney for the plaintiffs Jesse Kirchner told the Post and Courier.
In the first example, the McMahon's insurance carrier was sued, and in the second, it was the various contractors facing the lawsuit. But it is important to remember that if you are a 'hands-on, do-it-yourself' independent investor with only one or a few properties, then YOU just might be the contractor who is liable for the work.
By now, it should be blatantly obvious how big an issue a mold infestation in your Charleston rental property can become: early inspection, detection, and correction can make all the difference.
In the next installment, we will discuss what needs to happen if you do find mold growth in your rental home. Until then, get started with taking better care of your rental property by using our seasonal maintenance checklist to reduce mold risk in your rental homes!