Owning rental properties in Charleston SC is an excellent way to build long-term wealth—but there are plenty of mistakes to watch out for to maximize income and minimize financial loss.
Whether you've already made some mistakes that sting or you're getting started and prefer to learn from others' mistakes first, keep reading to check out five of the most common mistakes inexperienced investors make (and how to avoid them). When you're finished here, be sure to check out Part 2 of the Top 10 Mistakes to Avoid with insights from the best property management in Charleston SC.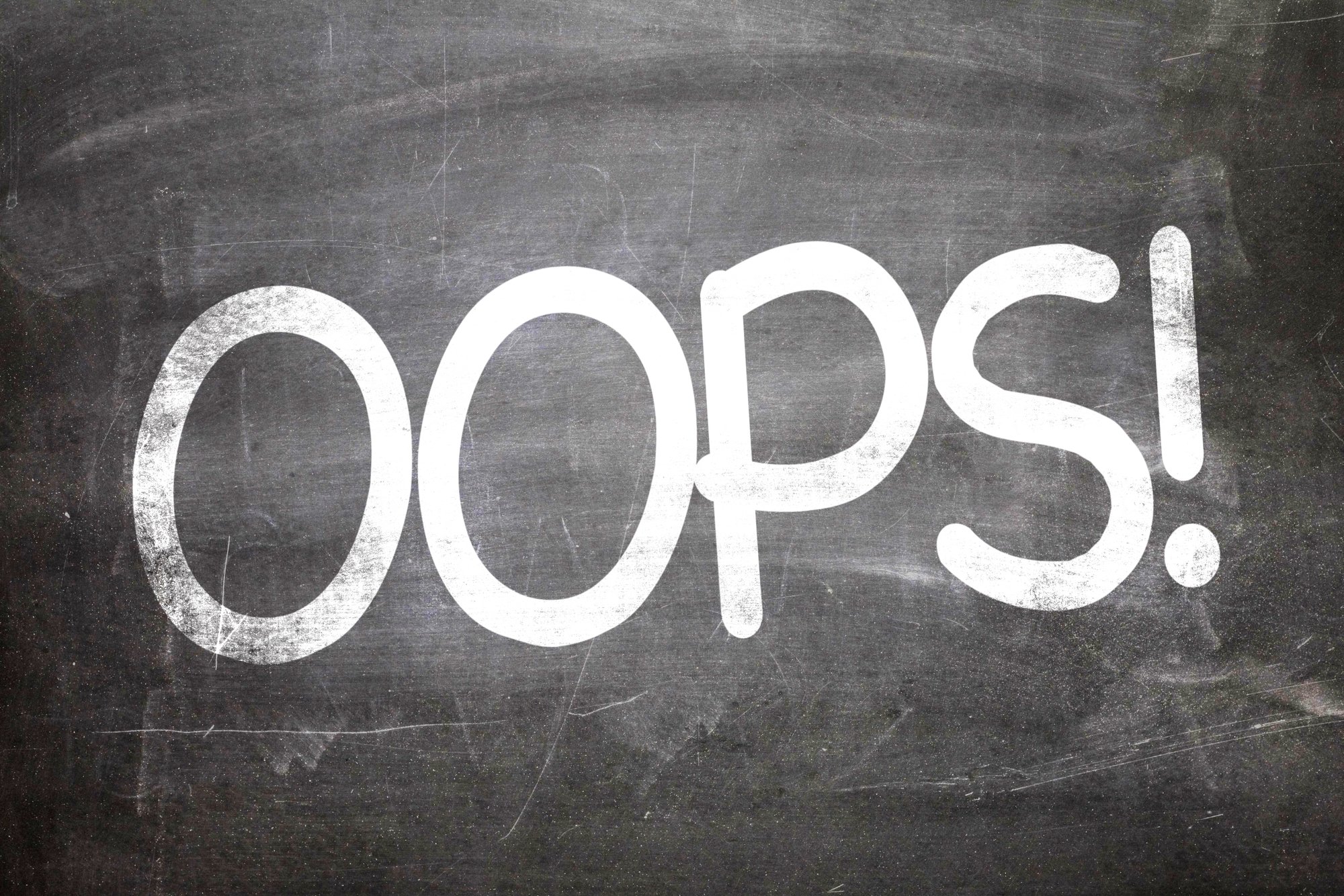 10. Postponing Evictions
Working around eviction moratoriums has been challenging for many investors during the pandemic. However, even with moratoriums in place, real estate investors can follow the law and move forward with legal evictions in specific situations.
No matter the reason, postponing evictions that need to take place can be detrimental to your bottom line. We understand that ending a lease and enforcing an eviction is not the most fun part of being a rental property owner in Charleston SC. However, it's part of the job—unless you work with a property manager who takes an impartial approach to lease enforcement with every resident.
Allowing a renter to stay in your property who doesn't pay the rent and causes damage is a money-losing way to operate rentals. The right property manager works with residents to follow the rules, can be the "bad guy" when renters don't comply, and follows the law when eviction is the only way to resolve a bad resident situation.
9. Not Enforcing Rules and Lease Terms
Short of needing to evict a resident, rental property owners must still enforce the rules in the lease. Applying late fees and other penalties outlined in the lease agreement helps protect your rental properties and bottom line.
Letting renters "slide" without consequences when they miss a rental payment or violate the lease in other ways is a tough precedent to set when establishing and maintaining positive, professional relationships with the people who live in your properties.
Establish the rules, enforce them from the start, and be consistent with every lease and resident—or risk dealing with renters who know they can take advantage of you and continue breaking the rules. A property manager takes a calm, professional approach when working with residents and enforcing the lease. If holding renters accountable to the lease is a part of being a rental property owner that you don't enjoy, let expert property management in Charleston SC handle it for you!
8. Violating Housing Codes
Real estate investors must make sure that all properties are safe environments for their residents. Rentals must meet state and local housing codes to operate legally and avoid landlord liability risks.
Delaying needed repairs or choosing low-cost (or DIY) maintenance options to save a few bucks can become a costly mistake if a renter gets hurt in your property. Building and safety codes can be tricky to navigate, but failing to keep properties in excellent condition can lead to lawsuits and expensive renovations down the road.
To avoid lawsuits, keep residents safe, and deliver the best rental homes in Charleston SC, work with a property manager to deliver professional maintenance services and follow all building ordinances. With a proactive maintenance plan and focus on quality, real estate investors reduce the potential for costly repairs, injuries on the property, and high renter turnover.
7. Underestimating Repair and Maintenance Costs
Have you budgeted for annual repair and maintenance costs? Without understanding the actual costs of materials and labor, investors can find themselves without the necessary cash flow to proactively care for property maintenance or respond to critical repairs.
Keeping properties compliant and well-maintained is a year-round job. However, when property owners underestimate the cost of repairs and maintenance, it's tempting to "save money" by delaying critical updates or fixes that keep renters safe and your properties up to code.
Prioritizing maintenance is easier with an expert property manager that can help estimate costs and develop a maintenance budget. The right property manager also has the resources to deliver quality fixes and preventive maintenance to keep Charleston SC renters safe, minimize costs, and maximize budgets and ROIs.

6. Assuming a Property Will Always Stay Rented
Even with low turnover rates, every rental property experiences some amount of vacancy time. Assuming your rental will always stay rented and generate income is a big mistake!
With the right strategy and resources, investors can improve renewal rates and find quality renters when a resident chooses not to renew. Anticipating lease renewals and planning for at least some unoccupied days throughout the year also helps investors manage cash flow and act quickly when it's time to find new residents.
Skip These Mistakes With Property Management in Charleston SC
The best property management in Charleston SC helps real estate investors skip these costly mistakes! Charleston Property Company understands that minimizing errors is one of the best ways to increase income and help investors build more long-term income. If you're struggling with any of these mistakes, let's talk about how we can help you get back on track.