Today we are talking about how much professional property management services cost. These expenses are pretty simple to understand and they break down into three fairly common fees that you will find with most management companies. Today, we're explaining them.
1. Set Up Fee
The set up fee covers the on-boarding process for the owner and the property. This is where the property manager gets everything into the system, including opening the owner portal and connecting the bank account to set up the direct deposit for rent payments. The fee covers the overall costs of getting the property owner ready to go. It's typically between $100 and $500, and it's usually a one-time cost.
2. Leasing Fee
The leasing fee is also a one-time cost which covers everything that's involved in getting the property rented including taking pictures, posting the property to multiple online rental sites, attracting tenants, and showing the property until it is rented. You're paying for the screening and placement of a tenant. This standard range for this fee is usually between 10 percent and 100 percent of one month's rent.
3. Monthly Management Fee
Finally, the management fee is the ongoing fee that you pay every month for a manager to take care of everything that goes on at your property. It's almost always a percentage of rent that's collected. The range is usually between seven and 20 percent of the monthly rent, based on the type of property you have and whether it's a long-term rental or a vacation property. Normally there will be a discount for multiple units/properties.
Numbers Example
Here's an example. Let's say your property rents for $1,500 per month. The first thing you'll pay is the owner's set up fee in month one. As an average, let's say that's $200.
Once a tenant is placed into the unit, you will incur a leasing fee which, for purposes of this example, might be 30 percent, or $500. If the management fee is 10 percent, or $150, you can do the math and see what your first month's property management costs will be: $850 ($200 setup, $500 leasing, $150 management).
If we collect $1,500 of rent and then subtract $850 in property management fees, the owner draw for the first month is $650. That's month one. After that, there will be no more set up fees or leasing fees. You just have to pay the $150 management fee. So, after month one, your owner draw would be $1,350. That doesn't take into consideration any emergency maintenance issues such as plumbing or electrical problems that need to be paid for. But that's what you'd expect to get as an owner on a monthly basis.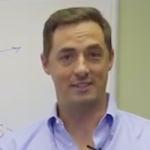 This is the typical cost structure for property management. Of course, all companies are different and offer varying levels of service, which will dictate their fees. If you have any questions, please contact us at Charleston Property Company.