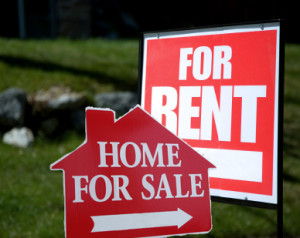 By Albert Fontenot
February 12, 2015
If you own rental property in Charleston, at some point you will ask yourself if you want to continue the stressful life of an independent landlord or if it is time to try to sell the home for a (hopefully) tidy profit. To answer this question, you have to honestly assess your own situation and weigh the pros and cons of each direction.
This is both a monetary and a personal decision that can be influenced by a number of factors. Let's take a quick look at both options –
Keeping Your Rental Property in Charleston
The generally accepted "rule of thumb" is that a long-term investment that pays continuous dividends is often better than a one-time profit.
As reported by U.S. News & World Report, Walter Molony, an economics issue spokesman for the National Association of Realtors said, "You will break even if you rent out a place in some cases, and in most cases you will be profitable."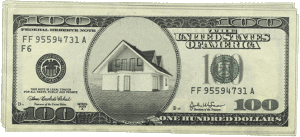 It's hard to argue with profit, but what is the biggest caveat?
The actual size of those profits. Depreciation, taxes, the condition of the home, market demand in the neighborhood, the renters themselves, and the cost of the initial investment – all of these factors can eat into any of the potential profits that you may be envisioning.
RealtyTrac surveyed almost 600 counties across the U.S., and according to their findings, gross returns on rentals declined slightly in 2014, compared to the previous year. Daren Blomquist, the company's vice-president, said, "This year was not as good for buying rentals as last year. Last year, we had a 10% return, because home prices went up, even though rents went up. Returns have slipped a bit because the cost of acquisition went up."
In an article published just last week in the Charleston Regional Business Journal, the average returns in the county are a lot more modest. Residential rental property in Charleston county is expected to return 5.84% during 1Q 2015, ranking among the worst in the state.
What this means to an independent landlord is that any expectations need to be tempered with reality. Forbes.com has an excellent calculator that will give you a more precise idea of how your particular rental property in Charleston is performing.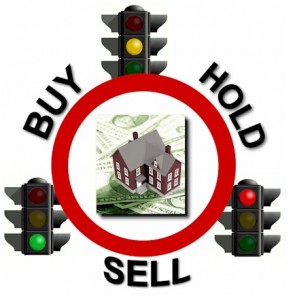 So what's the good news?
The continuing possibilities. Despite the initial lackluster projections for 2015, prudent investment in rentals in Charleston is still a good idea with a great potential upside. Even though the average return on rental property in Charleston has a lot of room for improvement, Forbes still doesn't necessarily advise that selling is definitely necessary, because the rate of return still outperforms long-term Treasury bonds.
Evidently, a large number of people are also optimistic about the possibilities that are available when they attempt to supplement their income by investing in rental property. In 2014, more than a third of buyers surveyed responded that their plans were to buy a new home and then rent out their current one.
According to a January article in the Post and Courier, the preference for holding and renting a property is even higher here in the South. Auction.com's Real Estate Investor Activity Report, released in December 2014, indicated that 57.1% of Southern investors favored renting over selling.
For smaller independent owner/landlords, the difference is even more pronounced. The Report showed that of those investors who were making a one-time purchase, 75% of them were in favor of renting the property instead of flipping it.
Rick Sharga, the company's Executive Vice-President, says, "The hold and rent strategy seems most popular in markets where home prices are lower, allowing investors to charge a more competitive monthly rental rate and still produce reasonable returns over an extended period of time."
Even though rental returns are down, that seems primed to change. In January of this year, Blomquist was quoted by AOL Real Estate as saying, ""We will see it flatten out because home prices are starting to flatten out as well. That will allow rents to catch up with home prices, which is good for buy-and-hold investors, but not as good for the flipper."
If you decide to keep your rental property in Charleston, research and diligence seem to be the watchwords. "There are deals to be had, but you have to work harder to get them. I like to buy lower-priced houses and rent them or do lease options or seller financing," says Larry Goins, a real estate investor and trainer who specializes in the best property strategies for North and South Carolina.
Selling Your Rental Property in Charleston
Deciding to sell your Charleston rental property requires a significant paradigm shift as you move away from long-term investing to focus on short-term profit. Obviously, a different mindset means different strategies.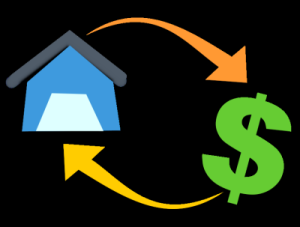 Prevalence. Home-flipping is definitely on the rise in South Carolina. In 2011, 1066 homes were flipped in the state, and that number increased to 2213 by the following year. By 2013, over 2400 flips were made, representing roughly 1 out of every 22 single-family home sales. Year-Over-Year 2012 to 2013 saw an increase from 208 flipped homes to 477 in the Charleston-North Charleston Metropolitan Statistical Area.
Initial investment drives profit. The purchase price is always important, but when you are attempting to quickly flip a home, it becomes absolutely crucial to acquire the property at the right price. The average price paid for homes purchased in the area in 2013 was $177,553. On the other hand, the average price that a flipped home was sold for was $225,275, according to an early 2014 article in the Charleston Regional Business Journal.
However, the bubble can just as easily burst. According to RealtyTrac, during the second quarter of 2014, the average flipped home in South Carolina was purchased for $163,186 and sold for only $165,091. Says Blomquist, "We saw a few other examples of this (low margin) across the nation, and it is evident that flippers are making poor decisions: buying too high and then not being able to sell high enough."
At that rate, an independent owner simply can't justify the man-hours required and risk involved. In fact, Chris Barnhill, owner of a Myrtle Beach realty company, says that if you can't make $10,000 per home, you might as well not do it.
Repairs matter. Many home flippers find that they can buy distressed properties by participating in auctions or by fostering relationships with local real estate agents.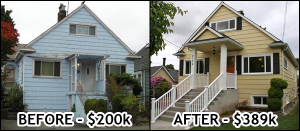 A professional house-flipper understands that while a deteriorated property can usually be purchased at a steep discount, that deterioration means that repairs will be necessary before the home can be sold. They can only earn a profit when the After Repair Value (ARV) is more than the original purchase price and repair costs.
This is one of the few areas where a single, independent do-it-yourself landlord has an advantage over the larger conglomerates. Owner-landlords usually perform a large portion of the repairs and maintenance on their rental property in Charleston personally. The smaller financial investment means larger profits. Even better, a successful landlord will have been profitable while the house was occupied by renters.
The one caveat to this is in the situation where the owner-landlord has allowed the property to become substandard because of inattention to problem tenants or by neglecting needed repairs and maintenance. To maximize profits and attract more retail buyers, the home will have to be brought up to the market standards. Otherwise, when the home is put up for sale, offers will come from other real estate investment companies – offers that are far below the fair market value.
This brings into focus a sobering fact for independent landlords – home ownership website Houselogic advises "If you don't have the money to invest in improvements… renting may be the better choice."
So what's the better choice?
It seems the way to make the absolute most profit is to hold on to your rental property in Charleston as long as you are able to adequately maintain it in a state of good repair or can afford to pay someone to do so for you. The busy life of an independent owner-landlord requires a commitment of time, either yours or your designated representatives, and when your interest or ability to invest that time is no longer there, then it might be time to move on.