by Albert Fontenot February 3, 2015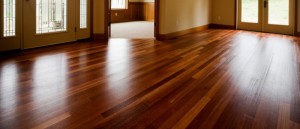 Replacing the flooring in your rental property/properties is one of the most common expenses faced by every landlord in Charleston. Because of the wear and tear, damage, stains, and everyday abuse heaped upon floors by tenants, many landlords find it necessary to replace part of or all of the house's floor coverings as part of the make-ready process during vacancies.
The flooring in your rental property is instantly noticeable to anyone who walks through that front door, and it often has real impact on whether or not a potential tenant "falls in love" with the property. A stained or overly-worn floor in poor condition can make a prospect come the conclusion that the home isn't very well taken care of. On the other hand, an attractive and up-to-date floor can brighten up any room and help an applicant more easily envision themselves living there.
Choosing just the right flooring option for your rental property is more important than you probably realize – The floor underfoot is important to your tenants because they're going to live there – it's going to be their home. They're going to walk, stand, sit, and sometimes lay down on it. Their children are going to crawl around and play on it. When life and all of its dirt and stains happens, they are the ones who are going to have to clean it.
That same floor is important to you, not only because of how attractive it is to perspective tenants, but also because your choice of flooring is going to have a direct impact on how often it needs to be replaced or repaired, how expensive it is per square foot, and how difficult it will be for you to remove and install when the time comes. Some questions that you need to ask yourself might include –
How many people will be using the room in question?
What kind of foot traffic do you expect?
Are there any children?
Are there any pets?
Will there be regular exposure to moisture?
Do you have the necessary skill level to install it?
What is your budget for this particular property?
Let's take a look at the pros and cons of various types of flooring – NOTE: All estimated costs and labor hours were calculated specifically for zip code 29412, Charleston's largest, using the non-discounted retail cost for typical midgrade flooring, as researched by Homewyse.com. For estimate purposes, the figures are for an average 1600 ft.² home.
Because you are a do-it-yourself landlord, professional labor costs are NOT included. Installation time, however, is figured by the amount of time it should take a professional to complete the job. If you are of average homeowner skill, you will probably want to double that time commitment. Be aware that the skill level required varies greatly, depending upon the type of flooring. Before deciding, take into account all of the factors – the pros and cons and the total cost – both financially and in installation time.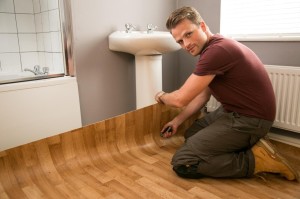 Vinyl Flooring: This is a completely synthetic option that comes in the widest variety of colors and patterns available among flooring choices. Because it is flexible and non-porous, it is often used in kitchens, bathrooms, and laundry rooms, where moisture can be an issue. It is available in both sheet and tile styles.
Pros – Vinyl is a very inexpensive flooring option, and possibly the easiest to install, especially if the sheet style is used. It can be either glued or nailed to a sub-floor, and because it is so flexible, it can even be installed over uneven floors. It is also low maintenance and easy to clean.
Cons – Durability can be an issue. Vinyl flooring is relatively soft, meaning that it can be cut or damaged by sharp-edged objects. It is extremely difficult to repair, meaning replacement is often the only option. Over time, the adhesives and chemicals used can emit fumes.
Cost – (Sheet) Between $2.14 and $2.90 per square foot, with a total job price or materials, supplies, and equipment of between $3430 and $4641. (Tile) Between $5742 and $7606, or $3.59 to $4.76 per square foot.
Installation time –(Sheet)10.8 hours. (Tile) 24.1 hours.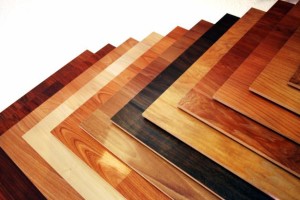 Floating Tile: These are laminated tiles made of synthetic materials manufactured to mimic the appearance of wood or stone. Laminated synthetic tiles come in a relatively generous amount of colors and patterns.
Pros – Laminate flooring is very easy to install, and some styles are manufactured with a tongue and groove system that locks together very simply, eliminating the need for an adhesive. The tiles are stained-resistant and easy to replace if damaged.
Cons – Although laminate flooring can mimic the look of hardwood floors, it is not actually wood, and cannot be refinished or sanded if scuffed or scratched. It can be very slippery when it is wet. Although the installation process is relatively simple, it is meticulous and can be time-consuming, especially for a non-professional.
Cost – $2701 – $3480, or between $1.69 and $2.18 per square foot.
Installation time – 92.4 hours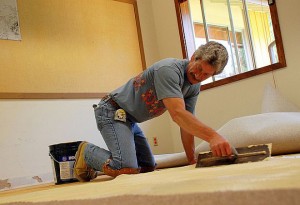 Carpet: Carpet is best suited in areas that are not expected to receive a lot of moisture. Most carpets are made of synthetic materials such as polyester, polypropylene, or nylon. It comes in many styles, colors, and patterns.
Pros – Carpet can act both as an insulator that can retain warmth and a noise damper. It creates a "warm" welcoming atmosphere.
Cons-Carpet tends to stain easily, compared to other flooring materials, and can be expensive or difficult to clean. Cheaper carpet in high-traffic areas can wear out rather quickly.
Cost – $3772 –$4910, or between $2.35 and $3.07 per square foot.
Installation time – 28.4 hours.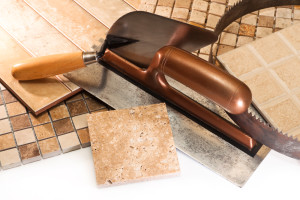 Ceramic or Porcelain Tile: Glazed porcelain or ceramic tiles can come in a very wide variety of sizes, designs, and colors. They are suitable for both indoor and outdoor use.
Pros – Tiles are extremely durable and are both stain-resistant and easily cleaned. If individual titles or sections are damaged, it is relatively simple to replace them, and any imperfections are difficult to detect.
Cons – Tiles can be difficult and very labor-intensive to install. The grout between the tiles can become stained or discolored. Because it presents a very hard surface underfoot, a tile floor is not ideally suitable for comfortable living areas.
Cost –$3873 – $4862, or between $2.42 and $3.09 per square foot.
Installation time – 205.2 hours.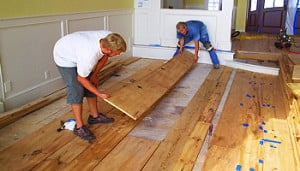 Hardwood: Hardwood flooring is usually cut from a single piece of timber, most commonly hickory, maple, walnut, or oak, and is available in several colors of stain.
Pros – Hardwood floors give a home a rich, earthy feel. This option is very sturdy, extremely durable, easy to clean, and very resistant to wear. When scratched, scuffed, or stained, they can be sanded and refinished again and again. It is suitable for every room in the house.
Cons – Installing, refinishing, or repairing a hardwood floor can be quite labor-intensive. This type of floor will not dampen sound and does not retain heat. Hardwood is one of the more costly flooring options.
Cost – $8137 – $10,608, or between $5.09 and $6.63 per square foot.
Installation time – 88.9 hours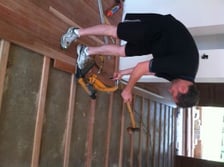 Composite Wood: Also called engineered wood, composite flooring is a "veneer" of hardwood over several layers of wood underneath. It comes pre-laminated and is manufactured to have a specific appearance.
Pros – Although it is similar in appearance to hardwood, it holds certain advantages. It is much easier and quicker to install, and it is more resistant to moisture than hardwood. It can be installed over almost any subflooring type. Engineered wood flooring is considerably less expensive than hardwood.
Cons – Composite wood can only be sanded/refinished one time. The edges of individual pieces are not finished, and if frayed can let moisture seep in. This option is not as durable as hardwood.
Cost – $4764 – $6195, or between $2.98 and $3.87 per square foot.
Installation time – 64.4 hours.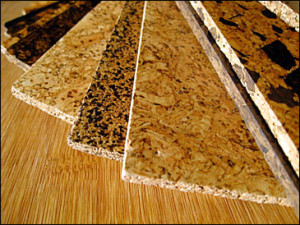 Cork: This flooring option is made from the bark of the cork oak and is popular in high-end properties in Charleston where the occupants may have concerns about eco-friendliness.
Pros – Cork flooring's chief appeal lies in its high sustainability and natural appearance. It is very durable and will recover from any compression due to excessive use in high-traffic areas. It is resistant to both stains and mildew.
Cons – Cork flooring is more expensive than most other flooring options. If improperly finished, its durability and water resistance can be adversely affected. Because of this, it may not be an ideal choice for kitchens, bathrooms, or laundry rooms.
Cost – $5876 – $7661, or between $3.67 and $4.79 per square foot.
Installation time – 27.3 hours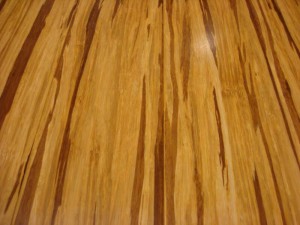 Bamboo: Like cork floors, bamboo is popular among those who value eco-friendly, renewable flooring options. This would be a perfect fit in a modern, high-end luxury Charleston rental property. In this choice, bamboo reeds are installed over existing subflooring.
Pros – Just like hardwood, bamboo flooring is ultra-durable and hypoallergenic. It is a bright, cheery design choice and the bamboo's natural sandy blonde color is reminiscent of beech wood. It is very easy to clean and relatively simple to install.
Cons – Bamboo floors can be vulnerable to damage from water, and its color is susceptible to fading from sunlight damage. The adhesive used when installing the reeds may release "volatile organic compounds" (VOC's) over time.
Cost – $3594 – $4654, or between $2.25 and $2.91 per square foot.
Installation time – 70.5 hours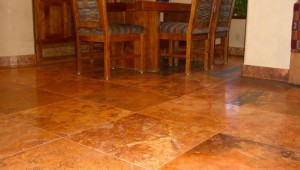 Stone: Stone flooring uses natural rock from a quarry, most typically slate, granite, marble, or limestone.
Pros – Stone flooring is by far the most durable of all choices. It provides an elegant appeal that actually improves with age, making it ideal for a high-end rental or investment property.
Cons – Flooring made of stone is extremely laborious and time-consuming to install, and is one of the most expensive options. It is slippery when wet, and certain types of stone can actually absorb dirt and stains.
Cost – $6318 – $8083, or between $3.95 and $5.05 per square foot.
Installation time – 321.7 hours.
Obviously, your choice of flooring material will depend greatly upon your particular property and the demographic to which you are renting. Additionally, your decision will be influenced by your skills and familiarity with a given flooring product.
Do not be overly swayed simply by the "square foot" material and equipment cost of one material over another. For example, hardwood appears to be considerably more expensive than stone flooring, but it can be installed in less than one-third the time.
Also, be realistically aware of how much a project might cost if you have to avail yourselves of the services of a local Charleston flooring company. For example, installing a stone floor might cost as little as $6318 if you do-it-yourself, but as much as $22,757 if you have to hire an outside contractor.
Whichever route you decide to go, think of your flooring project as an investment in your rental property. Choosing the right floor can save you money in replacement and repair costs, save you time in cleaning and maintenance, and make you money when it attracts interested and enthusiastic tenants.