One question we get a lot is – can I manage my own rental property, or should I hire a property manager? It's perfectly fine if you are able and willing to manage your own rental property. We've come up with a list of 10 basic skills you will need to master if you plan to manage your own property.
Marketing. You need to market your home efficiently with awesome pictures. You also need to make sure you post the listing on the best websites and have it priced right.
Tenant Screening. When you finally find a tenant, make sure you check their credit, criminal and rental backgrounds.
Lease. Be sure you have an ironclad lease. We actually recommend you have a lawyer review it.
Move In Inspection. Make sure you document every single thing in the house. Take at least 200 pictures to demonstrate the property condition.
Security Deposit and Rent. You need a tenant who pays rent on time, and you must collect and hold a security deposit in case there is any damage.
Evictions. Start the eviction process immediately if a tenant doesn't pay on time. We recommend checking with the local magistrate to find out how much it costs, what paperwork you need and how long it takes to evict someone.
Maintenance. Respond immediately to repair requests, including those that come in at night and over the weekend. Get a copy of all contractors' licenses, insurance and workers compensation insurance.
Move Out Inspection. Just like with the move in inspection, you must document everything, even if it isn't damaged. Again, at least 200 pictures will be necessary.
Security Deposit Disbursement. Return the security deposit within 30 days and itemize any repairs you deducted from it.
Laws. There are many laws protecting the tenant, and landlords need to be aware of them. Become familiar with the South Carolina Landlord Tenant Act, the Fair Housing Act and the Americans with Disabilities Act.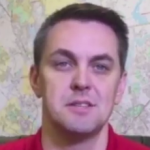 Hopefully this will help you take the first steps in managing your own property. If you need any help or have any questions, contact us at Charleston Property Company.