January 2, 2015
by Albert Fontenot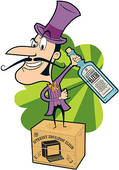 Last month in Columbus a woman by the name of Anita Anderson rented a home, dutifully paid the landlord her first month's rent and a security deposit, and then received a key. Little did she know that she was in for a big unpleasant surprise.
When she unlocked the door to her new place, she found out that another family had already moved in – the Fosters. Anderson said, "I knocked on the door, and I told them that was our house. They were surprised, and the guy said,' no, it's not,'".
Dartanga Foster, the tenant who was already residing in the house, said "I'm in your house? It felt kind of weird. I mean, I didn't want to hurt her feelings or say anything out of the way."
It was all a scam. The landlord had rented to both parties – on purpose.
Anderson checked with the Better Business Bureau and found that the agency had received other complaints against that particular landlord and his company. So, she did what any smart victim would do – she took in the court. The judge ordered the landlord at fault to return the more than $1000 that Anderson had paid.
So far, she's received nothing. She said, "I called him after court, and I told him that I'm ready. He told me,' Don't call me anymore.' He's not giving any money back, no lease to the house, and no key to the house."
So far, Anderson and her family have received no relief. They actually had to live in motels until they found a landlord who was kindhearted enough to work with them on the move-in costs.
So… What does this have to do with you? After all, Columbus is over 100 miles away from Charleston, and you are nothing like the other con artist landlord. You are honest, sometimes to a fault.
There's an old saying – "One bad apple spoils the barrel." The dishonest and underhanded tactics of one landlord anywhere, especially here in South Carolina, can have real impact on the relationship you have with your tenants and the interactions you have with potential tenants.
One of the harshest realities for conscientious landlords to face is the fact that often, they have to work extra hard to correct for other people's mistakes. Any potential tenant who has read that story will be automatically conditioned to mistrust the next landlord they encounter.
What this means to you is that if your business and rental practices are not handled absolutely professionally, you could actually miss out on some tenants, resulting in your property staying vacant longer than necessary. Every landlord knows that every day without occupancy is another day without income. This has even more impact on landlords with only a few or only a single property.
The other point to consider is that these tenants that you are missing are exactly the sort of tenants that you should be targeting. Interested renters who are educated about landlord-tenant laws typically tend to follow those same laws. They pay their rent on time, they do not damage your property, they give you notice when they plan on moving, and so on. Since those statutes are in effect to protect both sides, finding a law-abiding tenant is in your best interest.
If you are excessively informal or haphazard in the way that you conduct your rental business, some tenants might view you as unprofessional, unreliable, or worse, unethical. No tenant wants to rent from any landlord that appears to fit those descriptions.
So the operative question is, how do you build that trust, not only with your current tenants, but any future potential tenants that you may interact with?
List Your Property the Right Way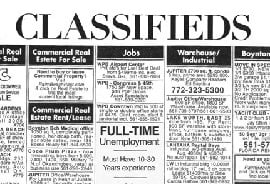 If you have a multi-unit property, you should already list on such sites as Apartmentfinder.com, just as you should already have some informative brochures professionally printed. But what do you do if you only own one or two houses that you rent out?
Even then, an online listing is still a great idea. According to some sources, up to 90% of renters go online to find their next home. You will want to take advantage of this. Take the time to accurately describe the home, the amenities, and even the neighborhood.
High-quality pictures are also a must. You will want to showcase as many pictures as the website allows, both inside and outside. Make sure that the property is spotlessly clean and in good repair in those pictures. This is the first impression that you will give to most of your potential renters.
You will also want to have an ad in the classifieds section of the Post and Courier, both in print and online. Depending upon the location, you might also want to include other local publications, such as the Charleston City Paper, Charleston Currents, the Island Eye News, or the Somerville Journal Scene, among others.
If it is a slow residential neighborhood, there is nothing wrong with putting out the old traditional "For Rent" signs. Remember, however, that this should not be the primary way that you advertise the property. After all, most people will not be able to read your contact number when they are driving by.
Be Professional When Showing the Property
You should show the property by appointment only, thereby showing respect for the value of both your time and the renter's. Not only will this enhance the appearance of professionalism, it will allow you to effectively schedule the rest of your day.
It might be a good idea to have some sort of informational paperwork ready for your prospective renters – a written printout about the home, the neighborhood, and the resources that any new tenant might need, such as the numbers to the utility companies, the local schools, etc.
This may seem to some do-it-yourself landlords to be nothing but unnecessary homework, but nothing could be further from the truth. Having something prepared in advance for the prospective tenants that you will meet with shows the utmost in professionalism, and that professionalism builds trust. Also, it will allow your property to stand out more in the prospect's mind, because it will give them something that they can refer to later.
This should go without saying, but unfortunately, it is a mistake that many landlords make. Look the part of a professional. This does not mean that you have to wear a suit just to show your property, but it does mean that you probably shouldn't meet your prospect in your tattered and paint-splattered overalls.
Put It in Writing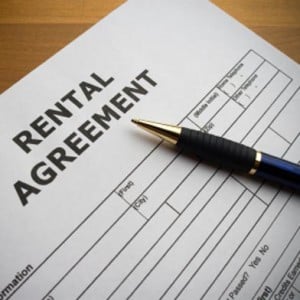 Believe it or not, even though this is one of the most basic things you can do, many "amateur" do-it-yourself landlords skimp when it comes to creating the rental agreement. Many landlords simply put down a few very basic, often unenforceable rules, along with a form that states the rental amount and when it is due.
Although South Carolina law recognizes verbal agreements as binding in most cases, proving that those agreements ever existed can be problematic. For that reason, you should have a comprehensive rental agreement that clearly spells out the responsibilities and obligations of both the tenant and the landlord. The agreement should be detailed, yet easy to understand. It's probably a good idea to have a separate sheet for each subject – rental amounts on one page, tenant rules on another, etc. the client should be given a copy of everything they sign, and you should retain the original in the file for that address.
Irregardless of South Carolina's law, you should try to live by the professional maxim "If it's not in writing, it doesn't exist."
Join Professional Organizations

In many people's eyes, your professional affiliations help define who you are. The average person believes (and is usually right) that if you are surrounded by upstanding, reputable professionals, you must be one yourself. On a separate note, belonging to these organizations will often provide you with invaluable contacts and information that you may have never gotten on your own.
For landlords, there are a number of associations in the Charleston area –
the Charleston Apartment Association
the Charleston Real Estate Investors Association
the Greater Charleston Apartment Association
the South Carolina Real Estate Investors Association
Use Testimonials

One extremely valuable resource that is underused almost to the point of non-use by most landlords are letters from previous tenants (or, if you have more than one property, current tenants). If you have maintained a healthy professional relationship with your previous tenants, then it is not at all unusual to ask them for a letter of reference whenever they decide to vacate your property.
Most renters in the United States don't have particularly positive things to say about their landlords. With that in mind, imagine the impact such letters could have upon any potential renters that are considering your property. After all, a tenant who is moving out does not have any vested interest that would benefit from lying on your behalf.
To get these letters, make your request as part of an "exit interview" with vacating tenants. Such interviews ensure that you and the tenant who is moving are completely on the same page about what is going to happen next – security deposits, cleaning fees, damages, etc.
Remember, though, the only way you're going to get positive letters is to be a positive landlord during their rental period.
When it all comes down to it, a successful landlord-tenant relationship depends upon two things – trust in each other and a lack of any actions that could endanger that trust. Just as you expect your tenants to honor any agreements or promises that they have made with you, you must do the same.
Moreover, as a professional landlord looking to attract more high-quality tenants, you must be absolutely scrupulous, conscientious, and morally sound in your business dealings. The more professional you are, the more you will stand out from your competitors, thereby maximizing your chances for success.