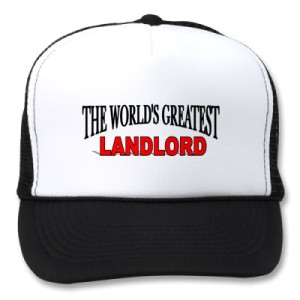 By Albert Fontenot
April 28, 2015
For most first-time Charleston landlords, experience is the best – and most bitter – teacher. On the one hand, there is nothing like real experience to give you the knowledge you need to become successful in the landlord game. On the other hand, if you're a small, independent property owner looking to generate income, too many mistakes can be disastrous.
With that in mind, we have put together a short list of handy tips that first-time Charleston landlords should keep in mind. Following the general rules outlined below should keep you from making any major missteps while you learn the ropes.
The important thing to remember, though, is that these are generalities that will need to be slightly adjusted to fit your individual situation. You can use the resources we have provided (and the regular blogs on this website) to educate yourself about the topics that apply to you.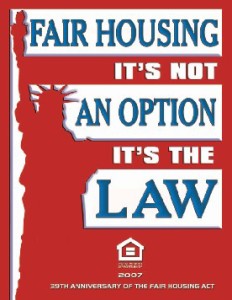 (1) Learn the rules – There's a lot more to being a successful landlord than simply having a property, letting someone move in, and collecting rent every month. What many first-time Charleston landlords neglect is learning about the legal side of renting out a property.
It doesn't matter how long you have been in the investment property game, a lawsuit – even an unsuccessful one – filed by a disgruntled tenant can cost you thousands of dollars and eat up years' worth of profit. A successful lawsuit can bankrupt you.
For tips on how to stay compliant, see our earlier blog.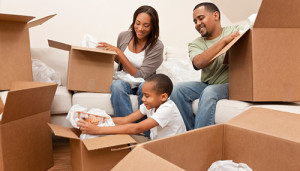 (2) It's all about the tenants – The biggest single factor that determines a rental property's success or failure is the tenants that occupy it. Good tenants can be a blessing, because they pay their rent on time and take care of the property that is THEIR home and YOUR source of income.
Far too many first-time Charleston landlords don't have any sort of screening system that helps them decide whether or not to accept a potential renter. Instead, they might have a very basic "application" that is little more than a place to list contact information.
They don't take the time or pay the small expense to perform adequate background checks on all applicants. Even worse, many don't even make the phone calls necessary to check up listed references.
If you want quality tenants, you have to have an application process that weeds out those tenants who would obviously be a bad fit.
Charge an application fee
Have a detailed application where the tenant lists all the information that will allow you to perform a thorough background check
Call previous landlords
Place more value on the results of the background check and rental history than any personal "gut feelings" about applicants.
"You would not want them to be spending more than 35% of their disposable income, and obviously, look for things like someone who has not been involved in a lot of litigation and has a decent credit report."
~Real estate lawyer Steven Wagner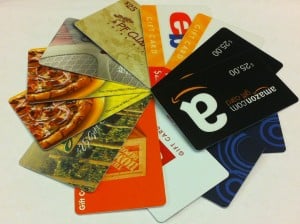 (3) When you find good tenants, TAKE CARE OF THEM – In this business, quality renters are both a godsend and a gold mine. They are a godsend, because bad tenants make ridiculous and unreasonable demands on your time. They are a gold mine, because bad tenants can cost you thousands in late or lost rent, damages, and legal fees.
When it comes time for them to renew their lease, you might want to say "thank you" to your best tenants by offering them some sort of renewal incentive. This can take several different forms – a gift card to a local business, a night out at one of Charleston's many fine restaurants, a discounted (or free) month of rent, or an upgrade to the property.
These small, relatively inexpensive gestures go a long way toward making your tenants feel appreciated and less likely to move out.
"New landlords sometimes overlook the value of a 'good tenant'. A good tenant is someone that (A) pays on time every month and is rarely late, (B) rarely complains, and (C) doesn't call the city and complain about you every day."
~J'nell Simmons, executive director of LandlordsNY, a free peer-to-peer and expert advice/resource network for landlords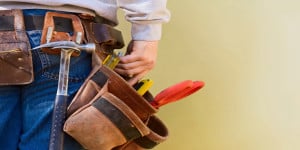 (4) Make repairs a priority and stay current on maintenance and updates – Many first-time Charleston landlords are shocked to find out how much hands-on work actually goes into keeping their rental property up to date.
Between repairs (whether they are the fault of the tenant or not) and regular maintenance (Surprise! Rental properties need to be maintained, just like personal homes), sometimes it seems that they are spending all of their free time at their rental.
And guess what? Sometimes a larger-than-normal investment in time will be necessary – and that's okay.
Staying completely on top of requested repairs and scheduled maintenance is one of the best ways to keep the tenants that you have, so you do not have to go through the expense and hassle of finding new ones.
First-time Charleston landlords could really benefit by implementing a hard-and-fast system for reporting and responding to repair requests, as well as creating a dedicated schedule for regular maintenance tasks. There is a time for everything, and if everything is done on time, a lot of maintenance headaches can be avoided.
Repair is always necessary when renters move out and make-ready is being performed in preparation for the house being listed again. Make-ready is also an ideal time to update the property so it appears fresh and modern to any potential tenants. After all, the property is vacant anyway, so you might as well get as much done as you possibly can.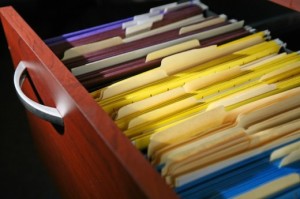 (5) Keep meticulous records – it is a sad fact of life that today we live in a litigious society. No matter how fair and conscientious a landlord you are, it is very likely that you will someday find yourself suing or being sued by a former tenant.
There are hordes of lawyers who advertise their services to tenants who – right or wrong – field that they have been maligned in some way by their landlord. Landlord-tenant disputes are among the most common types of cases seen by the Charleston County Magistrates.
The best protection you have against frivolous lawsuits is to document everything. If you ever have to go to court, you need to be able to prove everything that you assert.
This means that every communication you have with your renters should be backed up in writing – lease agreements, rental policies, tenant warnings, maintenance reports, receipts – everything. This documentation definitely needs to include e-mails, and both phone messages and conversations.
Although you might think such steps overboard and paranoid, a healthy dose of business-oriented paranoia will help prevent any misunderstandings and your-word-against-theirs situations in court.
Owning and managing rental property in Charleston can be an excellent way to create a steady revenue stream and generate real income. The key is to keep it as businesslike and professional as possible using time-honored systems developed by other successful landlords.