December 30, 2014
by Albert Fontenot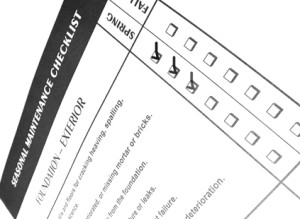 2014 is coming to an end, and because this is the last blog of the year, I thought it would be a good opportunity to talk about a proper schedule for major Do-It-Yourself projects in 2015. One of the keys to being a successful DIY landlord is organization, and one of the best ways to stay organized is to have a dedicated 'to-do schedule' that you can easily refer to.
As it is with all the many chores that are responsible for as a hands-on landlord, keeping to the schedule requires a good deal of discipline. Not only will keeping on task keep your properties and tiptop shape, it will also keep projects from getting even more difficult.
Unlike some other parts of the country, here in Charleston we actually experience all four seasons. What this means to you is that you must plan your rental property maintenance, repair, and remodeling projects with the weather in mind. Obviously, this also means that when the weather is nicest, you will probably be at your busiest. On average, Charleston experiences wet weather 113 days out of the year and receives 51 inches of precipitation. According to the almanac, southern South Carolina will have above average rainfall in 2015, with tropical storm threats in both May and July.
First, we are going to talk about the 'major' projects that you should have on your calendar. These are the projects that have to get done at regular intervals to actually protect the home. More importantly, these are the chores that, if ignored, can actually lead to significant and costly damage to your rental property.
Keeping up with all of these chores will require a real time commitment from you. However, this list is not something you want to 'piece out' to multiple outside contractors.
Not only would that mean out laying thousands of dollars over the year, but researching, vetting, meeting with, giving instructions to, coordinating with, monitoring, communicating with, and paying that many individual/firms can be a major logistical headache in and of itself, and might end up taking as much time as simply doing it yourself.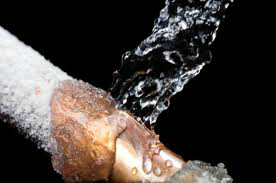 Winter Home Maintenance
During the winter, 'protection' is the watchword. This list of chores will keep harsh winter weather from damaging your property.
Walk around the exterior and close any open vents located on the foundation.
Cover any central air-conditioning units, and remove and place into storage any window units.
Winterize your sprinkler system.
Change/clean furnace filters in accordance with the manufacturer's instructions.
Deep clean all kitchen appliances, including coils.
Special tasks if your rental home is vacant:
Turn off the water at the main supply point.
Open all faucets and drain all water lines, including toilets, dishwashers, refrigerators, and the water heater. Remove the water filter from the refrigerator.
Use an air compressor to blow the lines clear.
Pour RV antifreeze into drain traps, following instructions on the container.
Close the drains in the tub and sinks.
Raise the toilet seat and cover the bowl with clear plastic wrap.
Turn off/drain any swimming pools or fountains.
Lower the thermostat to a level above freezing that is adequate to keep things dry. Charleston has a damp climate, so you should also install a humidity indicator and set it to maintain a dry interior.
Unplug all appliances.
Turn off the gas.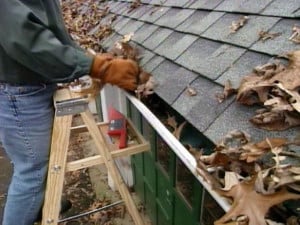 Spring Home Maintenance
Spring is the time to focus on 'freshening up' and preparing for the season's storms, wind, and rain.
Clean out downspouts and gutters.
Inspect the roof, soffit, fascia, and chimneys for any damage.
Reattach any loose boards or siding.
'Touch-up' paint where necessary.
Wash every window in the house, inside and out.
Repair/reinstall window screens.
Remove and store storm windows.
Fertilize the lawn and any landscaping.
Inspect the brickwork, foundation, driveway, and walkways for any cracks, separation, or buckling.
Now is also a good time to service any mowers.
Use the 'spring ahead' date as a reminder to test smoke/carbon monoxide detectors.
Inspect all plumbing for signs of leaks.
Inspect the entire ceiling for stains, watermarks, or damage. Go up into the attic and look for any leaks.
If the home has a basement with an included sump pump, get it professionally serviced.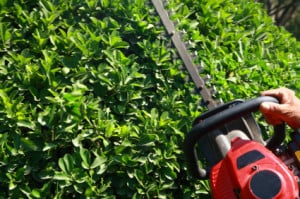 Summer Home Maintenance
Summer is the time to really finish up those springtime projects and prepare for fall weather.
Walk around the exterior of the home and open the vents located on the foundation.
Prune any landscaping/trees.
Uncover the central air-conditioner and reinstall window units.
Clean out dryer vents.
Change/clean all heating, ventilation, or A/C filters.
Deep clean all appliances, including coils.
Drain/flush water heater.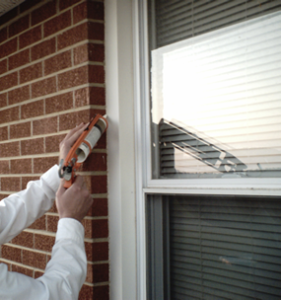 Fall Home Maintenance
In the fall, you will be preparing the rental property for dropping temperatures and falling leaves.
Clean all downspouts and gutters.
Inspect the roof, soffit, fascia, and chimney for any damage.
Reinstall storm windows.
Use the 'fall back' date as a reminder to test smoke/carbon monoxide detectors.
Check all windows and doors to ensure a good seal. Caulk or install weatherstripping where necessary.
Have furnace professionally inspected/cleaned/serviced.
Remember, this list is just a guide that allows you to be proactive in keeping the ravages of time and wear and at day. Keep in mind, there will be several times during the year where you also need to be reactive, as well. For example, you will have to thoroughly inspect the rental property and repair any damage after every storm or significant ice accumulation.
If it seems that this is an almost-never ending list of chores, is because it is. The life of a do-it-yourself landlord is not an idle one, and there will never be a shortage of things for you to do. Obviously, the more properties you own, the more time you have to devote to these regular maintenance chores.
But that's how it should be—your rental property represents a huge investment, and it is your responsibility to protect that investment by keeping the property in good repair and as well-maintained as possible. Your tenants will thank you, but more importantly, so will your wallet.