Property managers have some clear benefits to an investor:
They have a network of maintenance and repair vendors that they can access for needed repairs on any property
They keep an eye on what updates and modifications do well in your market and can recommend rehab projects
They are great at tenant relationships and act as your professional buffer when it comes to conflict resolution.
Did you know that expert management companies offer elite marketing as part of their Charleston property management services packages as well?
You might not realize just how much a property manager can benefit your marketing plan for your rental properties. Of course, not every property manager in Charleston can provide the same level of service, either! Here are just a few ways that working with an expert property manager makes marketing your portfolio easier for investors.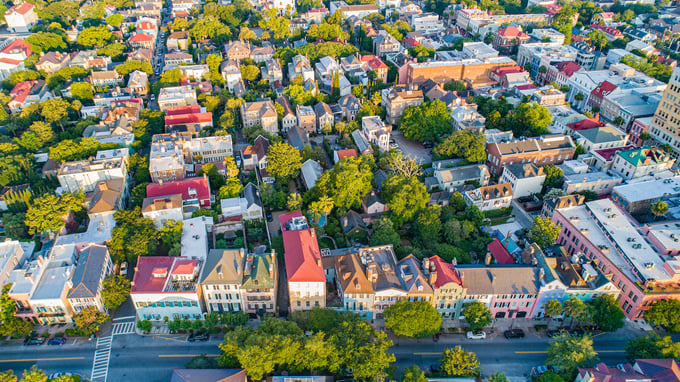 Better Prospects
While you use all your connections as an investor to find great tenants for your properties, a professional property manager in Charleston has a much wider variety of prospects simply by being in the business. They've developed connections and grown a reputation for being able to find people high-quality housing. If, for instance, one of their managed properties is full when someone inquires, they can smoothly transfer that lead to looking at a different property under their care, solving a problem for the investor and for the potential tenant.
Keeping detailed records of who has rented from them in the past—and their track record—is another component of Charleston property management services that support investors. Your property managers know that the property owners they serve benefit from spending less time recruiting new tenants, so having an organized system of prior tenants and applicants is in your best interest. A larger pool of applicants to choose from works out in favor of investors looking to fill their properties.
More Listings Mean Better Rates
Your local property manager knows what websites and print publications (if any) are getting viewed most by local renters, so they've figured out exactly where the return on investment is worth the cost of listing a rental property. You might, on your own, have to go through a few tenant cycles before realizing where you get your best applications—while you can immediately get good results with a property manager's recipe for successful listings.
As part of their Charleston property management services, property managers list multiple rentals.
They become experts at optimizing their listings on the sites they use.
By doing this, they can tap into competitive rates on their listings.
Many places will even offer a bulk discount for listings that property managers have the scale to maximize.
In general, property managers have the advantage of scale over the investors they serve. Managing many properties has given them an edge and allowed them to become 'preferred customers' with their chosen vendors. This saves you money on marketing while making each marketing dollar go farther at the same time.
Expertise With Listing Photos and Descriptions
As an investor, you may have experienced firsthand the challenge of conveying the most important aspects of a property in just a few photos and words to catch the eye of the right renter. Maybe you've experienced the frustration of the lighting going wrong on your photos, or being double your allowed word count and totally unsure of what to cut.
Even if you learn from initial issues and concerns with your listing photos and descriptions, doing so takes time and effort—time that no one wants to waste. Hiring a photographer can be complex, and getting to where you trust one takes a lot of time too!
Companies that offer Charleston property management services have the experience investors need and know exactly how to market your properties with the right photos. They also excellent editors and writers when it comes to property listings.
Property management Charleston investors need has had years to perfect and discover which keywords catch the attention of a potential tenant. You'll appreciate not having to go through the process of getting high-quality photographs because they can offer tried-and-true techniques that capture your rentals beautifully. You'll have your best foot forward with each listing and photo while saving time and headaches.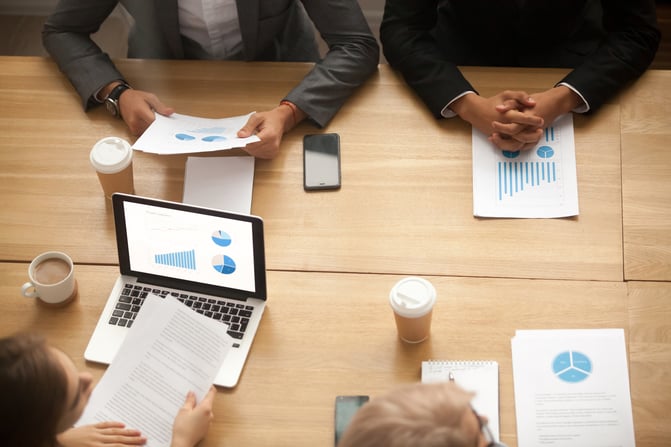 Property Managers Provide Excellent Marketing!
Becoming a master property marketer takes time; even people with marketing experience who become investors find it has a learning curve. Hiring a company that offers Charleston property management services is a great way to cut your learning curve and save time and money as a result. Outsourcing your marketing needs to experienced professionals means you don't have to wait for a ramp-up to great results for your portfolio!
A shorter marketing time—with great photos and listings—results in a lower vacancy rate, which is cash in your pocket as an investor. If your property management partner is skilled enough, they can even customize some elements of the process if you have a unique portfolio. When you have an expert property manager, you can consider them a valuable addition to your investments!
However, as we mentioned before, not all property managers can provide the same level of Charleston property management services—so how do you find the best management partner for your needs? If you've been searching for the right property manager to provide your portfolio with a boost, start with our FREE guide to finding the best property manager in Charleston!
There's no reason to risk your portfolio in the hands of an unskilled 'property management professional.'