There are many factors to consider when seeking excellent Charleston property management. One of the biggest concerns on the minds of many landlords and property investors in the Charleston area right now is the effect of COVID-19 on their business and their residents. While this is the issue of the day that we are facing as a community, it has hit home how important property management is for DIY landlords.
Before the impact of the novel Coronavirus hit Charleston with its full force, you may have felt like you could handle everything on your own as an investor. Even now, with the potential for a stay-at-home order looming on the horizon for the state of South Carolina, it is worth evaluating which property management company deserves your business. After all, not every company can offer you the same level of services you might need during these troubling times.
Sometimes, not considering the whole picture leads an investor to burnout, or might make you feel like you have to sacrifice things that matter to meet the demands of your portfolio. Scenarios like this make having the right property manager an especially valuable asset, and can encourage investors who once leaned on DIY to consider forming working relationships with a property management partner.
While finding the right partner now is quickly becoming more crucial than ever for the health of your portfolio, don't rush or make your choice out of panic. Ask yourself the following questions if you're considering working with a provider of Charleston property management services.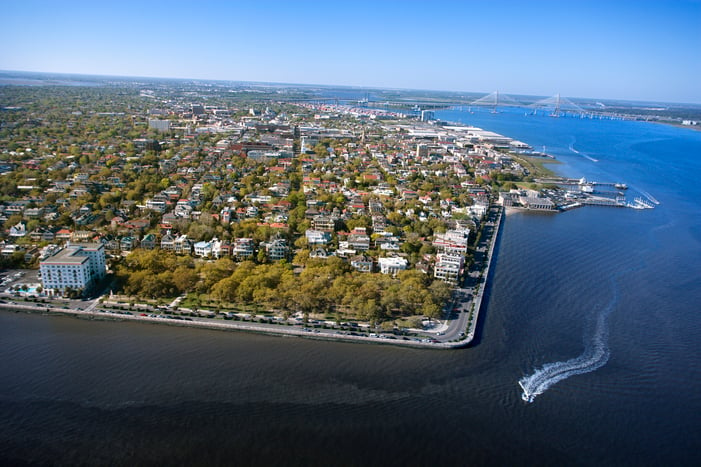 Do You Live Far Away?
One of the top reasons to look for excellent Charleston property management is because an investor might live out of state. You've found some great investment properties, perhaps, but being the first-to-call point person for these properties doesn't make sense when you don't live next door. This point certainly hits close to home if you happen to live in a state where there are currently travel restrictions—or if you can't fly in from abroad to care for your properties in person.
A property manager helps your relationships with your tenants by being a professional, local contact who can help with just-in-time assistance. Utilizing property management is an excellent way to reap the benefits of having a rental property that isn't in your own local market. Charleston is a great place to invest, and finding a trustworthy property manager makes it possible to sustain this investment income long term—all while enjoying long-distance living.
Do You Own Multiple Properties?
Many landlords choose to manage their own first investment property, learning firsthand just how much work goes into tenant relations, upkeep on the property, and communicating about rent payments and leases. Once you add another property, then one or two more, managing your portfolio becomes a big commitment of time, effort, and resources. Consider the difficulty of managing your portfolio when times are good, and you'll quickly see how the challenge grows exponentially during a crisis like COVID-19.
Gradually, the demands on you as an investor can increase your stress levels and make what was once a fun side business a full-time job!
Many investors opt to work with a trusted property manager after they realize they want to invest in multiple properties.
They can take advantage of the expertise that these professionals bring to the work and save themselves a lot of time and effort as well.
Working with Charleston property management professionals with flexible service offerings allows you to target the parts of your business that bring you joy while outsourcing the rest to the experts.
Do You Have a Full-Time Job?
While some investors have lots of time to devote to their properties, many are managing properties, finding tenants, and answering frantic phone calls on top of a full-time job. Even if you might be working from home at this very moment, you know that doesn't mean you're on vacation.
If you already have a career where your expertise is valued, it can make sense to allocate the demands of your portfolio to a professional Charleston property management team rather than having to fit it in yourself in the margins of your days.
Many landlords with full-time jobs can enjoy their work more and feel more focused when they have a high-quality property manager set up to fulfill the day-to-day tasks of managing their investments. No one wants to feel stretched so thin at work that they can't address the concerns of their clients and residents!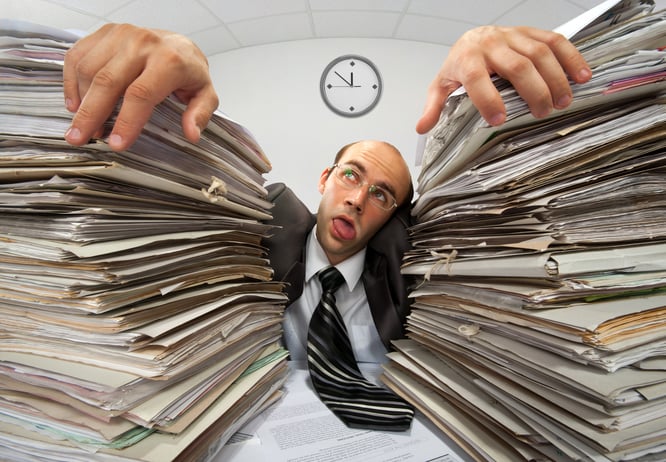 Can You Afford A Property Manager?
Many people assume that a property manager will cost too much to make it a viable option, but it's important to get the real facts and figures. When you look at what property management services in Charleston really cost, you'll often find that they charge an extremely reasonable fee for the hours of work and hassle they save you.
In many cases, what would take a property manager less time to do, due to their years of experience and their networks, would take you many hours because you are just getting a feel for what it means to be a multi-property investor. You're ultimately paying for much more than just the hours they spend on marketing and maintenance: you're also receiving the expertise of professionals who are familiar with the legal landscape of rental property.
Property Managers Free You From Your Properties
Even if you don't fit every category above, property management Charleston investors need can help you enjoy a high quality of life while owning rental property. For those who are purchasing rental properties in retirement, a property manager can be part of not having to do so much work yourself—especially when you're already caring for your family.
While our community bands together to tackle this virus by staying home, we know you have priorities beyond your portfolio. Property management companies understand the whole tenant acquisition process, and they know how to avoid mistakes that could cost them valuable clientele. Their work makes investing in and integrating new additions to your portfolio a snap.
However, only the best companies can provide you with this level of service. If you do find yourself needing a property manager's assistance based on the above questions, you now have some new questions to ask when searching for the right help!
Once you're ready to take the next step, reach out to us—we'll keep providing excellent services and guidance for the property owners and residents we serve, and we know we will get through these trying times together.