CHARLESTON, S.C. - Charleston Property Company has chosen to partner with real estate agents in the Charleston area in order to create maximum value for clients of both real estate agents and Charleston property management firms alike!
With the booming market for investment properties in Charleston, real estate agents see more interest in home purchases specifically to convert them into rentals.
When real estate agents complete a sale, the clients often turn to them for local recommendations for a property management firm that can meet their needs.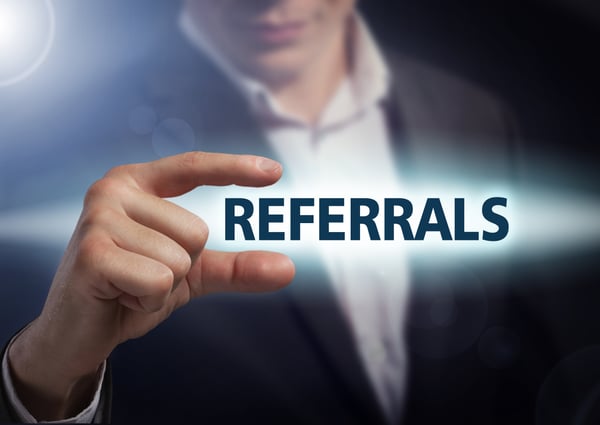 Given Charleston Property Company's track record with high-quality, full-service property management, they are a particularly good option for local real estate agents. Agents whose clients choose to contract with Charleston Property Company will receive goodwill compensation for starting a partnership with the professionals in Charleston property management.
In addition, building a network of trusted professionals allows clients to create the kind of long-term relationships that lead to repeat business when they are ready to buy their next real estate investment.
Assisting Your Clients With the Same Level of Care
Choosing a Charleston property management company can be a challenge, especially for out-of-state landlords.
They are looking for a team that can handle the whole process, from expertly advertising and screening for tenants to maintaining the quality of the property through routine checks and repairs.
They also keep communication with the tenants clear so that they are excited to renew their leases, offering the opportunity for coveted long-term tenant relationships.
Charleston Property Company offers all of these services and more! They coordinate tenant placement services for those who are looking for rentals, meaning that they can match an ideal renter to a vacant property and collect rent easily for the investors you work with.
If a real estate client makes the decision
after a few years to sell their rental property again, they remain your client; Charleston Property Company will support you as their listing agent, hopefully having built value in the property along the way.
For real estate investors and agents alike, time is money: when you help your clients save time and not have to do the legwork, they get more benefits for their expense in time.
Real estate agents can help their clients by offering them the opportunity to cut their searching short and work with a trusted expert in Charleston property management rather than continually searching and investing their time—when they could be investing in property!

A Standard of Excellent for Your Clients
Charleston Property Company prides itself on having a transparent, comprehensive business model.
They recognize that landlords—including the property owners that real estate agents sell homes to—have the right to maintain their autonomy and manage their properties.
They're in the business of providing solutions to the pinch points in the landlord business—or to make the landlord experience completely hands-off: ultimately, your clients get to decide how Charleston property management meets their needs!
Charleston Property Company acts with integrity and passion, focusing on the aspects of the management process that other companies might do in a cursory manner. They have a strong network of expert contractors and vendors who can service the properties you've helped your clients find whenever needed—ensuring that high-quality work is done each time.
Charleston Property Company's policies on communication are some of the most critical aspects of the business model. They focus on getting to know the landlord's unique needs and requirements and making sure that they provide a value add for the investor's business as it grows.
If a Realtor has clients leaning towards retention rather than a sale, they can still give them information about Charleston Property Company. Not only do you provide your clients with a valuable service to meet their current needs, you stand out ahead of the competition as a real estate agent.
Providing Value and Guidance
Many of the investors who are buying properties from real estate agents aren't interested in being on-call in the middle of the night to ensure a repair is made promptly.
They sought you out as a Realtor to expand their portfolio—not their workload!
If they live out-of-state, there is an even more pressing need for property management services, since tenants will become frustrated if their landlord is absent without a local representative.
Freeing up time for the growth of their real estate investment business makes the cost of property management entirely worth the investment along the way. Investors tend to be impressed by how happy the tenants are while they get to spend their working hours researching the next great deal.
Finding the right Charleston property management partner is easy when your clients have the need for management services! Partnering with Charleston Property Company means you can provide clients the referral they need to get started making money in the investment property market. As a Realtor, this also benefits you: successful investors are more likely to purchase more properties! Plus, when it's time to buy or sell, Charleston Property Company refers them back to you.
To learn more about the recently launched Realtor Referral Program—and to learn how much real estate agents stand to benefit—contact Charleston Property Company. Their reputation for local, high-quality care keeps properties looking great while building long-term relationships with tenants. The choice is clear: learn more about what you have to gain as an agent by partnering with the best in property management!