Your success as a landlord depends on making money from your rental property. To generate the right amount of profit, you have to understand the value of your property and the factors that work together to set your property up for success.
Where do you start? You might have heard us mention it before. Whether you're starting your first investment property or adding another one to your portfolio, a rental analysis for your Charleston investment property is the best place to begin.
Let's look at what goes into a rental analysis and why it's a critical process to make sure you generate the income you need from your investment property.
What Is a Rental Analysis?
A thorough rental analysis is more than a surface-level look at similar homes in the Charleston market. A rental analysis digs deeper into market conditions to set up your property for success.
When you work through an analysis of a rental property, you learn how to target the right renters for your property with the right rental price. If the price is too low, you won't make enough money on your property. However, if the price is too high, you won't find any renters willing to pay that price to live in your property.
The best rental analysis looks at more than the property itself. Landlords need to understand how their rental property fits into the overarching rental market. There's a lot that goes into that understanding, including a few critical pieces of information you'll uncover through your rental analysis.
Evaluate the Neighborhood
Are there other rental properties in the neighborhood?
What makes this neighborhood an appealing place for renters?
Tenants look for:
Close proximity to shopping and restaurants
Easy access to highways, parks, and other local recreation
A safe neighborhood
Good schools
Walkability
If you're looking at a potential rental property, use the neighborhood evaluation to help you determine if it's a worthwhile property. If there are too many vacant properties in the area or the crime statistics aren't favorable, you'll have a hard time finding tenants.
Look at Similar Properties
How does your property compare to other rental homes in your Charleston neighborhood? Look through listings of houses for rent and choose a few homes to compare to your property. Look for:
Similar square footage
The same number of rooms and bathrooms
Types of amenities

Similar condition
Is your rental property on par with other similar homes? If so, you have a baseline for setting your rental price to attract quality tenants.
Check the Property Value
How much is the property worth? The value of your property includes the sale price plus applicable fees and taxes. You can find this data from local government websites.
Compare the value of your investment property to other similar investment properties in Charleston. When setting your rental price, you need the monthly rent to cover your out of pocket expenses, including the purchase price of the house and the taxes you pay.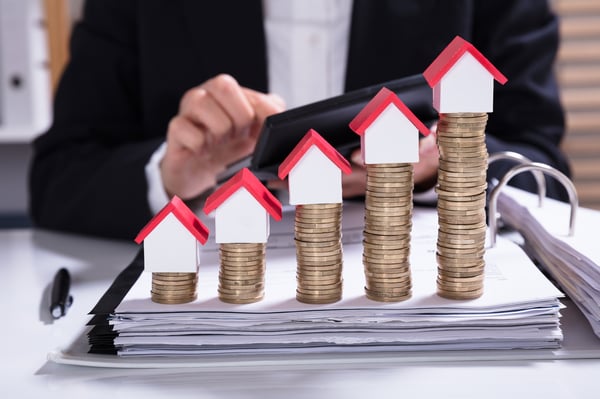 Can You Compete?
When you gather the data about your property, the neighborhood, and the market, you'll have a better understanding of the appropriate rental price for your property. Can you compete with other rental homes in the area while generating the income you need?
Potential tenants are smart: they know how much they want to pay in rent each month to live in your property—or a competitor's. To compete with similar properties and attract the best quality tenants, your rent price must be competitive.
If you choose a price that's too high—or isn't based on the reality of your rental analysis—you risk an empty property. The best rental price for your property isn't the price you want—it's the price that makes the best sense based on the analysis.
You Can Lose Money Without a Rental Analysis!
It might seem like a lot of work to run a rental analysis—without help, it can be!
However, when your property goes month after month without a tenant, you lose money. When your rent is too low, you lose money. Successful landlords understand the importance of using a complete rental analysis to set the right price and make the most money from their investment properties!
Property Managers Are Prepared for a Thorough Analysis!
Save yourself some work and set the right rental price the first time. Hire a property manager to walk through a rental analysis for you!
An expert property manager already has the resources you need to perform a rental analysis. Charleston Property Company can help you understand the neighborhood, your property's value, and how your Charleston property fits into the rental market. We know the value of starting with a rental analysis before setting the rental price and looking for your next tenants.
If you're considering a new property—or wondering if you're getting all you can out of your current rental property—let us help with a Free Rental Analysis! If you need to adjust your rental price to generate more income, we can help guide you through that, too.