February 19, 2015
by Albert Fontenot

Now that you have a better idea about how the program works, it's time to discuss the positives and negatives of The Charleston Section 8 Program, specifically as it applies to your life and career as an independent landlord.
Every night, about 4000 households in Charleston – approximately 9.2% of the city's population – go to sleep in a home that is subsidized by the Charleston Section 8 Program.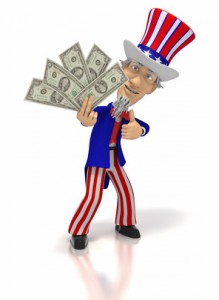 POSITIVE #1
You get PAID –
Far and away, the biggest advantage to registering your property with the Charleston Section 8 Program (properly called the Housing Choice Voucher Program) is the fact that you get paid like clockwork every single month.
Because the Charleston Section 8 Program assists low-income tenants, many landlords are concerned about renting to them, thinking that "low-income" is just another word for unpaid rent. Under other circumstances, this would be a rightful concern, but in this case, there is actually less cause for worry than ever.
Rental income received under the Charleston Section 8 Program is extremely reliable. Because the US federal government subsidizes these renters, the program pays 60%-70% of the monthly rent directly to YOU, the landlord, every month – without exception, without interruption, and without excuse.
This means that you can depend upon that cash flow no matter what, as long as the tenant has not been evicted. They are responsible for the remaining 30%-40%, which might be a lot more manageable for low-income renters.
NEGATIVE #1
You might get paid LESS –
Registering your property with the Charleston Section 8 Program means that there will be a cap on the amount of rent will be allowed to charge, under the provisions of HUD's determination of what is fair market rent. This number is determined by the rental rates in the area and the tenant's income.
The generally-accepted rule of thumb is that a landlord that participates in the Charleston Section 8 Program might realistically expect to receive approximately 70%-80% of the rent that he might otherwise be able to charge to other categories of potential renters.
It is up to you and your specific situation to determine if the loss of potential income is made up for by the virtually-guaranteed income. We say that because…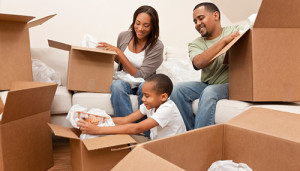 POSITIVE #2
You will always have TENANTS –
Worries about long-term vacancy will become a thing of the past. There is never a shortage of renters participating in the Charleston Section 8 Program, and according to the Post & Courier, there is even a waiting list to apply that is backed up for the foreseeable future – months or even years.
This means that even in difficult times such as economic downturns, you will always have someone waiting next in line for their chance to rent your property.
In fact, at the Housing Authority of the City of Charleston's own FAQ's, the demand is so high that they state that at the current time they are not accepting applications, and instead only have a waiting list. When applications open up again, they will advertise on their website, in the Post and Courier, or in the Chronicle.
NEGATIVE #2
You might not get the tenants you WANT –
Some potential renters may see your advertisement saying, "Housing Choice Vouchers Welcome" and actually be scared off. For better or worse, many people have an incorrect mental picture when it comes to the Charleston Section 8 Program, and they picture properties that are run-down, in a bad neighborhood, or typically limited by an undesirable segment. In their minds, they can't see themselves living there – even before they have ever viewed the property.
Correcting that assumption is largely up to you. This means that you might have to spend extra time and effort to always ensure that your properties that are registered with the Charleston Section 8 Program are always well-maintained, up-to-day, and in top-notch condition.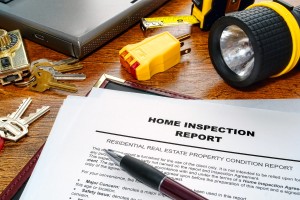 POSITIVE #3
As mentioned in the previous blog, registering your property with the Charleston Section 8 Program means that you have to submit to a Housing Quality Standards (HQS) inspection before move-in and once a year. While some independent landlords view this as an unnecessary hassle, if you look at it in the right light…it's like getting detailed professional inspections for FREE.
This has real value. Some experts estimate that the average detailed home inspection can cost up to $900, and it is not uncommon for the top professionals to charge even more, depending upon the size of the house.
NEGATIVE #3
Looking at it in a another light, however, you may not like having to meet HUD's standards, and you cannot rent to a Charleston Section 8 Program participant until you have made all of the instructed repairs, at which time you will have to schedule another inspection.
Besides the hassle, this can impact you financially.
For example, after you initially submit a request for tenancy approval, the Housing Authority has up to 30 days to send an inspector. If your rental property does not pass this inspection, you are only given 10 working days to correct whatever issues were substandard.
In other words, YOU have to fix the problems that they found during their inspection on their timetable, not yours.
Even more importantly, you need to understand that your potential tenant – the one that you have already screened, interviewed, performed a background check on, and approved – only has a total of 60 days to find approved housing. If they have chosen your property, but move-in is delayed by preventable bureaucratic approvals, they may choose their mind and select someone else's property.
If your home sits vacant too long, you can suffer thousands of dollars in lost rental income.
For this particular consideration, the bottom line is if you decide to list your property with the Charleston Section 8 Program, then one of the biggest favors you can do for your business is stay completely on top of all qualifying repairs and maintenance tasks.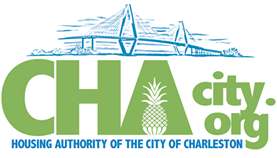 Ultimately, the decision to participate in the Charleston Section 8 Program should come down to dollars and cents, your typical vacancy rates, and your personal ability to keep up with the government's maintenance and repair standards.