Every investor would love to have only communicative, thoughtful, and prompt renters—especially during a crisis. Still, the reality of rental property investment is that things are often more complicated than the ideal—including your residents. As the experts in rental property management (Charleston, SC), we know that any time you include the human element into a business, there's bound to be miscommunication—or outright arguments.
Every investor or landlord will tell you that they have had to work with difficult tenants at some point, and they've had to find ways to creatively and patiently work with these renters to ensure an outcome that benefits everyone. In some cases, a resolution can be made with the tenants—and a better future. In other cases, pursuing routes like eviction is the necessary ending to repeated lease violations.
Regardless of how your particular situation ends up panning out, here are some tried-and-true tips for working with your renters instead of against them.
Keep in mind: These suggestions are just that—suggestions. They do not act as a suitable substitute for sound legal advice. If you're in dire need of direct action and assistance, get in touch with a professional attorney or your Charleston property manager!

Keep Calm and Carry On
There are "Professional Tenants," and there are renters who simply get off on the wrong footing. Keep in mind, too, that with everything going on around us as a community right now that it's easy for tempers to flare. Residents who might otherwise be cheerful could be pushed to their breaking points as a result of external stressors resulting from COVID-19.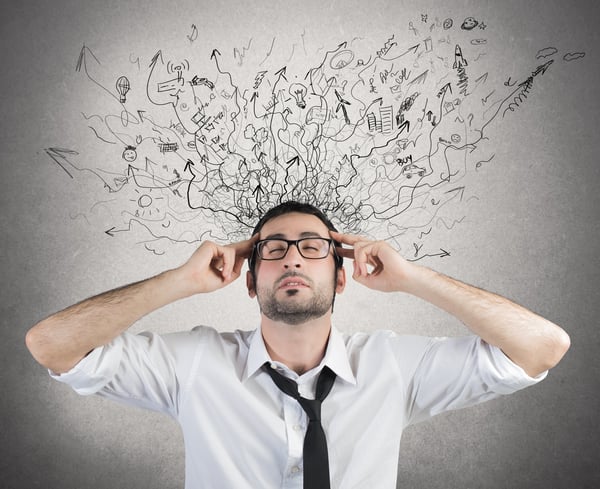 At the beginning of your interactions with your renters, it is especially important to be calm and patient; the willingness to listen and hear the full story may be enough to resolve some of the conflicts you encounter. Another good reason to keep calm around difficult tenants is the fact that your own actions (or reactions) may be used against you in the future in a moment where your professionalism slips.
That said, it's important to remember that while you are practicing empathy, you're not your renters' friend. There should be an emphasis on professionalism in the course of running your rental property business in Charleston. As the experts in rental property management (Charleston, SC), we always advise that DIY investors keep this distinction in mind whenever they interact with their residents.
Start Keeping Written Records of Each Interaction
Ideally, you'd be able to document all interactions with your tenants. Realistically, you may wait until you see an actual red flag. Regardless, don't let a late payment or a rule violation get swept under the rug: document what has happened over time so that you know what is a pattern and what's a slipup.
In non-extreme cases, this documentation helps you enforce rules uniformly and without discrimination. For example, you may only need to give one warning and then a fee for any tenant who breaks your pet policy. However, for this to be an effective option, you need to have strong, clear protections written into your lease. For situations that have escalated to an extreme, you'll want this documentation when you decide you may need to initiate eviction proceedings.
You'll be more favorably viewed in court with clear evidence of the problems than if you simply are pitting your word against theirs. Plus, if you think that your word is enough to hold up in court, you're going to be looking at an expensive dismissal. One way to navigate around this early is to work with a skilled attorney before you ever try to set foot in court.
Keep an Eye out for Professional Tenants
We mentioned them earlier, but what exactly is a Professional Tenant? Have you noticed that your renter:
Seems to have a keen understanding of rental law and the landlord-renter relationship?
Isn't paying rent on time—or at all—while making repeated complaints about your rental property?
Has taken legal action against you as a landlord—even when you've been upholding your end of the lease?
If your relationship with this kind of resident is tricky and strained, it's not in your head: you may have placed a Professional Tenant in your Charleston rental property.
As a professional provider of rental property management (Charleston, SC), we caution landlords and investors to screen their potential applicants thoroughly to avoid this very issue.
Professional Tenants take advantage of the protections they have as a renter in order to try to either catch you in a violation or to get free or reduced-cost housing from you. The best response to them is to have a solid understanding of rental law in Charleston (or a competent attorney or property manager), as well as documentation of each instance of late or missing payments. This information will be useful to you to legally remove a Professional Tenant after repeated violations of your lease.
Property Managers Offer a Professional Buffer
Even one complicated experience with your tenants can make you hesitant to continue investing in a business model that ultimately relies heavily on your ability to interact with people. This is one area where rental property management (Charleston, SC) can save the day.
A skilled property manager serves as a buffer between you and your tenants.
They make it their business to know the local and state laws regarding rental property law.
They document any infractions for you and enforce your lease when necessary.
They also know how to deescalate the situation and when to take action against repeated violations.
Having someone experienced in handling these proceedings can be a significant benefit to landlords or rental property owners who live far away or find themselves suddenly unable to care for their rental properties in-person.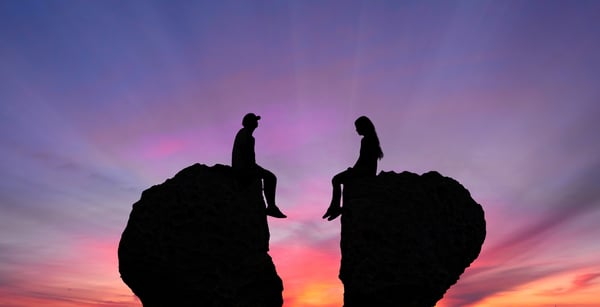 When you think about the benefits of having a Charleston property management company, you might be surprised by how much value they bring to the table. Your property manager:
Helps you avoid difficult tenants from the beginning with great screening and thorough applications.
Calmly and pleasantly interacts with difficult tenants on your behalf.
Documents every instance of misbehavior or missing payments, and pursues late rent for you.
Understands the eviction process well enough to help you do it by the book and with as little legal expense as possible.
Knows the hallmarks of a Professional Tenant—and can help you avoid setting yourself up to be taken advantage of.
Being an investor in rental properties is a "people business," and there's bound to be situations where you and your residents butt heads. Thankfully, when you work with an excellent property manager, this no longer has to be the reality.
However, how can you find the right property manager to work with in Charleston? During a crisis, having a partner you can trust to handle your portfolio with care is crucial.