Did you know? There is a wrong rental price for your property.
We don't want to stress you out, but setting the monthly rent for your North Charleston or Mount Pleasant investment properties as a property owner requires research and experience! Choosing a price that is not ideal for your rental could cost you valuable income—and better renters.
No matter what price you have in mind when you're ready to list and market your property, make sure you can justify the price based on critical factors and the Charleston rental market. A price might sound good, but if it's not competitive or attractive to the right renters, you could lose valuable long-term income—and peace of mind!
How can investors set the best rental price for their properties? Regardless of where your property might be located in our fine part of South Carolina, use these tips from expert Charleston property managers to price your portfolio!
What Is the Wrong Price?
The wrong rental price is any monthly amount that causes you to lose money! That means:
If the monthly rent is too high, your property sits empty. Whether you have single-family homes or multi-family units, Charleston renters won't overpay for a property when they can find what they need at a better price.
If the monthly rent is too low, you lose money every month! If renters aren't paying enough to cover your expenses (with profit leftover), you're not making enough money from your property.
So, what is the right price? It's not a choice or a guess! Using rental market analysis and the experience of professional Charleston property managers can help investors determine the 'goldilocks'—or ideal—rate for your properties.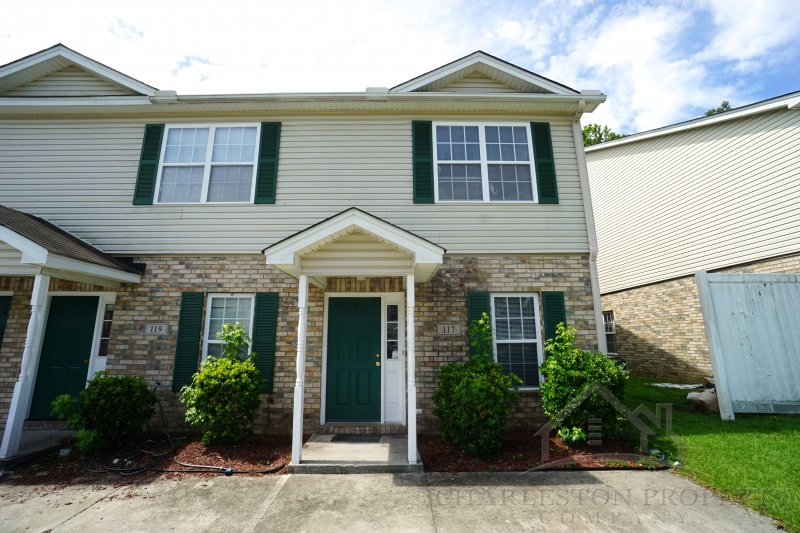 Do the Research
We don't want to stress you out any further, but investors should also remember this: the 'ideal' rate can change when it's time for a new lease! The rent might also be a different monthly amount for each property in your North Charleston portfolio.
Every property from Johns Island to Daniel Island has a monthly rental price that works for that property for each specific lease term. Before starting a new lease with a new renter—or renewing a lease with a current resident—investors should run a rental market analysis to make sure you have the right price for your property.
Lease renewal or starting a new lease term is the best time to adjust the rent, if necessary. Let the research be your guide! When in doubt, you can always reach out to Charleston property managers for aid in pricing your property.
What Does Research Include?
Staying competitive in the Charleston rental market means keeping up-to-date on market conditions. Your research should include information about:
The number of rental homes in t

he Charleston mark

et

The number of rentals that are single-family homes vs. multi-family units

How many of these rental homes are

vacant vs. occupied

The average rent amount per square foot in the market

The average

rental application

fee for the market

The average number of days rentals stay on the market.
With that information, property investors can understand the demand for their property. You'll also know how the price of your property compares to other similar properties in the area.
When you offer the best properties at the best prices, you'll experience better profits to support your long-term financial goals!
Why Does the Right Price Matter?
Aside from reducing vacancy times and generating the right amount of income for your properties, the right rental price helps you find excellent renters. One of the first things potential renters look for is the price of a property. If they feel like it's too much to pay for your rental, they'll keep scrolling past your listing.
A compelling property listing requires an excellent description, professional photos, and a rental price that makes sense in the Charleston market. The combination of those factors helps you attract better quality renters for your screening process!
Don't Sell Yourself Short
We understand the panic that can set in when your property sits empty for a while. It can be tempting to lower the rental rate to find 'any' renter to move into your property and start paying the rent.
However, if the research doesn't support a lower rental rate, resist the temptation to reduce it. Owning rental properties means focusing on the long game! Lowering the rent means you'll lose valuable short-term income every month until the end of the lease term. Less rental income money now delays your long-term wealth.
The 'ideal' rental price is the right rate for a reason! Follow what the research tells you, trust the insights of a property manager, and enjoy the profits that come from finding better quality renters who pay the rent your property should earn!

Charleston Property Managers Set Ideal Rental Rates
If you're wondering where to find the information you need for rental analysis, professional Charleston property managers have what you need! We have access to current market research to help property investors see how their properties compare to other rentals on (and off) the market.
When it's time to set the rental rate for your next lease term, let Charleston Property Company help! We know the Charleston rental market, and we help guide property investors to the 'Goldilocks' rental rates for each property in their portfolios.
Correctly pricing your property is a crucial part of your property listing—but it isn't the only component that matters!