Should you or should you not hire Charleston property management services to manage your real estate investment? Would it be better for you to sell your second property and invest the money in something else? How would you cope with the demands of your renters when you have no idea of what you are doing?
If you own a second property in Charleston that you had not planned on having, all these questions are probably going through your mind right now. You could be dealing with a lot of confusion and fear of the unknown. But don't worry too much about that.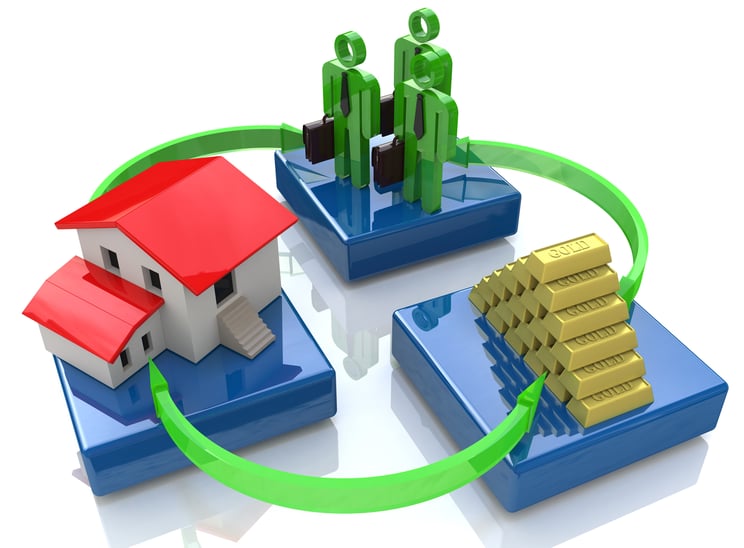 Real estate investing is a viable way to create wealth. And once you know what you need to do, it will be much easier for you to financially benefit from your investment property.
Below are five helpful tips that we can offer you based on our experience providing Charleston property management services.
Start with a Home That is Going to be a Good Experience
If you have any say at all concerning getting a secondary property for investment purposes, then find one that will provide a good experience for you as a beginner investor.
If you are great at renovation, then don't be afraid to own a fixer-upper. You could always flip it later after renting it out for a few years.
But if you are clueless about construction and interior design, then invest in something more turnkey. The latter will be more expensive, but it will be easier to rent out since it would not need much work to make it livable.
When in doubt, hire professionals such as a building inspector to help you determine if the secondary property you are dealing with is worth keeping or selling. Some may be money pits that would cost more than they are worth. A renovation expert, however, could help you salvage your property and turn it into a moneymaker.
Location is Everything
You can change how your property looks given enough time, effort, and money. However, the same cannot be said of the location.
The location of your real estate determines your ability to command a good rental price. If it's in a desirable city or town, and near good amenities, then its value will increase significantly.
If you are lucky enough to own an investment property within the Charleston area, then do your best to keep it. Charleston is one of the top real estate markets in the U.S. currently. That's because it offers a more affordable alternative to the expensive cities across the nation. And that means you will have minimal issues getting someone to rent your second home.

Hire an Expert Property Management Company
It is tempting to sell your real estate investment due to distance or lack of time. But that could end up being one of the biggest mistakes that you ever make concerning your investments.
If you are not in a position to comfortably manage your rental property, then hire Charleston property management services.
Property management services will enable you to keep your home in good condition and rented out even if you end up living outside the country. You will, therefore, still be able to earn a decent rental income while letting someone do most of the management work for you.
Additionally, property managers will help you stay compliant even when laws change without your knowledge. And they will help you set the right rental price for your property.
Of course, this will cost you. But the management fee that you pay is worth it in the end.
What Tenants Want is Different from Homeowners' Preferences
Your primary residential property is one that you could renovate to suit your tastes, no matter how extreme others may consider those tastes to be. The same cannot be said about rental properties.
Rental properties are not about what you want. They are about what your renters want and need. For this reason, you need to maintain a bigger emotional distance from them when renovating them for your renters.
Choose colors and designs that the typical renters tend to lean toward. That may mean settling for an open-space kitchen and living room as well as neutral colors on your wall. You may also need to install stainless-steel appliances and a new HVAC system.
These upgrades may not be something you would choose for yourself. But your renters would find them attractive. Many of them want an affordable place to live in. But these features can help you raise the value of your rental property while providing them with great value for their money. And they would be more likely to dig deeper to pay for your rental property.
Screen your potential renters thoroughly
Before you rent out your investment property, ensure that you screen all potential renters thoroughly. Your goal is to find great renters that will appreciate your property and take care of it for as long as they live there. The last thing you would want is to deal with renters that thrash your home regularly.
Be sure to investigate the criminal and financial background of those who want to live in your home. Also, look into the eviction backgrounds of potential renters.
Screening your renters will help you keep criminals away from your property. It will also reduce your chances of having to evict rent defaulters in the future. No matter how responsible someone looks, you need to screen them for your peace of mind.
Let Charleston Property Management Services Handle Your Investment Properties
To make the most out of an investment property, you need to know what you are doing. It helps to have some basic knowledge of what you need to do. But hiring professional Charleston property management services can help you eliminate most of the headaches.
Ready to keep learning how to better manage your rental properties? Download our free ebook, "Real Estate Investing: Grow Your Portfolio!" today!